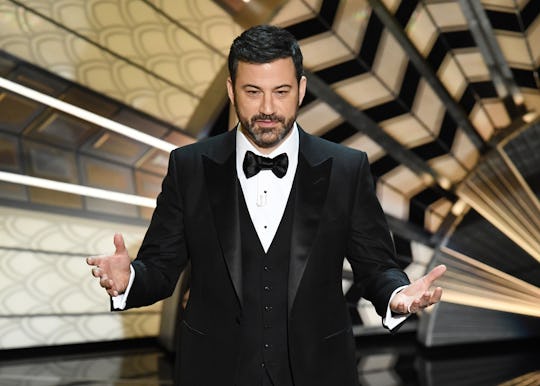 Kevin Winter/Getty Images Entertainment/Getty Images
Every Snub From The 2018 Oscar Nominations
The Oscars may not air until March 4, but the time has finally come to see which projects and actors have a chance of walking away that night with a gold-plated prize. That's right, the 2018 Oscar nominations were announced on Tuesday morning, and while the list of nominees included some very well-deserving recipients, there were still some candidates that were, unfortunately overlooked. Suffice to say, the 2018 Oscar nomination snubs are extensive enough to make you want to write a strongly worded letter to the Academy.
I know, all of your favorites can't win them all and since there are only so many slots in each category, only so many movies and actors can be recognized for their work. But it's still surprising when films you thought were at the top of the list for Oscar gold aren't even mentioned. While it's true that the nominations aren't the awards themselves, it still means something to be nominated at all, so when you don't see someone you were sure would be on the list of nominees, it's definitely surprising, not to mention extremely disappointing.
But since everyone has differing opinions of which movies are "good," and that such a description is very subjective, there are going to be some differences in opinion of those which are nominated and those that are snubbed in the end. But for me, these were by far the biggest upsets.
Armie Hammer
Hammer was nominated for a 2018 Golden Globe award for Best Performance by an Actor in a Supporting Role thanks to his part in Call Me by Your Name, but somehow Hammer's performance was overlooked by the Academy when it came to the 2018 Oscar nominations.
Michael Stuhlbarg
You might recognize him because he's been in so many different movies and TV shows over the years, but Stuhlbarg was also in two different Oscar-nominated movies in 2017, The Shape of Water and Call Me by Your Name, but neither role earned him an Oscar nomination of his own.
Patty Jenkins
While it's true that, for the most part, superhero movies rarely if ever get recognized with Oscar nominations, it's also hard to ignore that Wonder Woman director Patty Jenkins took the superhero movie to the next level with the epic origin tale of everyone's new favorite superhero. However, neither the movie nor the director herself got a nomination.
Phantom Thread
You'd think that a period crime drama starring Daniel Day-Lewis would be high on the list for nominations, but sadly, it didn't make the cut for the 2018 Oscar nominations.
Jessica Chastain
Directed by Aaron Sorkin, Molly's Game was nominated for a 2018 Oscar for Best Adapted Screenplay, but the film's lead, Chastain, was snubbed for a nomination herself. Unfortunately, the movie overall didn't get much love except for the one nomination, but there was admittedly plenty of competition this time around.
Martin McDonagh
Although McDonagh did get a nomination for Three Billboards Outside Ebbing, Missouri in the categories of Best Motion Picture of the Year and Best Original Screenplay, the director did not get an Oscar nomination for actually directing the movie. I know, you can't win them all, but it's probably one of the most surprising snubs of the 2018 Oscar nominations.
I, Tonya
It's not exactly a rule that if a movie has Oscar-nominated actors in it that the movie itself should be nominated for an Oscar as well. But I, Tonya was also a cleverly done entertaining dramatized biopic that earned nominations for two actresses in the movie. Margot Robbie was nominated for Best Performance by an Actress in a Leading Role and Allison Janney got one for Best Performance by an Actress in a Supporting Role, so you'd think the movie itself would get some recognition as well.
Holly Hunter
Although The Big Sick wasn't nominated in any categories except for Best Original Screenplay, it's still surprising that Hunter, who starred alongside Kumail Nanjiani, Zoe Kazan, and Ray Romano, didn't get a 2018 Oscar nod for her role in the movie based on true events from Nanjiani's own life.
I know there are only so many categories and a lot more talented actors, movies, writers, and directors than can be recognized for their talents, but nevertheless, it's still shocking when some big names get snubbed from one of the biggest award shows of the year.
Check out Romper's new video series, Romper's Doula Diaries:
Watch full episodes of Romper's Doula Diaries on Facebook Watch.