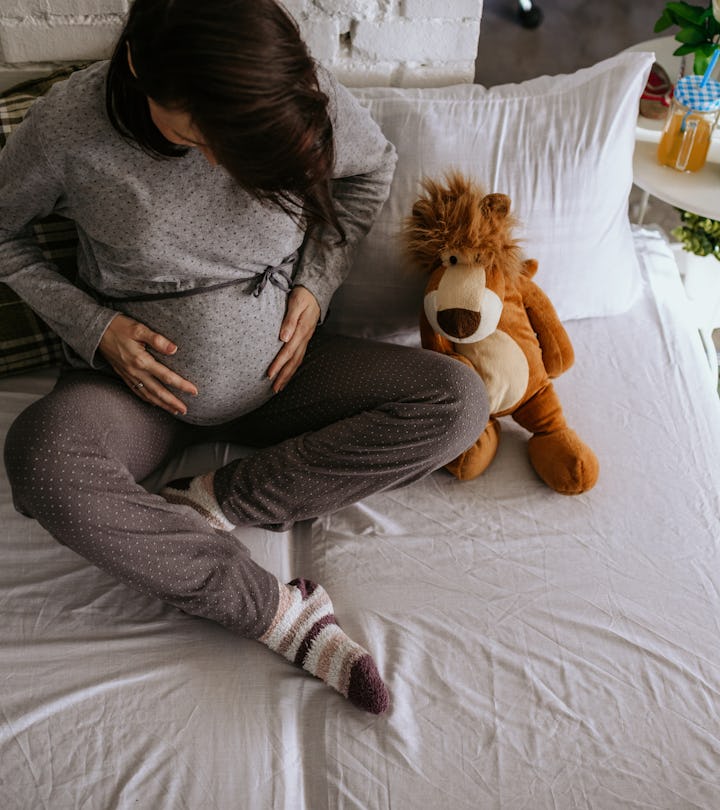 StefaNikolic/Getty Images
Here's How To Tell If Your Contractions Are The Real Deal
As you creep closer towards the end of your pregnancy, you might start eyeing your bump suspiciously. Every little leak takes on a grander meaning, and every tiny ache might feel like the onset of labor can be hard to tell if the show's started. So what are the most common signs of labor? It can honestly be hard to tell if what you're experiencing is the real thing or a false alarm.
"We've all seen the following scenarios in movies or television shows: a pregnant parent is walking along, maybe in a store, minding her own business, when all of a sudden there's a dramatic gush of water. This is usually followed by immediate and painful contractions and a dramatic and fast rush to the hospital where the baby is quickly born," Shelly Taft, LPN, IBCLC, a licensed practical nurse and international board certified lactation consultant tells Romper in an email. "But for most parents, that's not how labor usually begins."
So if there isn't a dramatic (and ill-timed) gush of water, how do you know if you're really in labor? These signs are a surefire way to tell that baby is on the way.