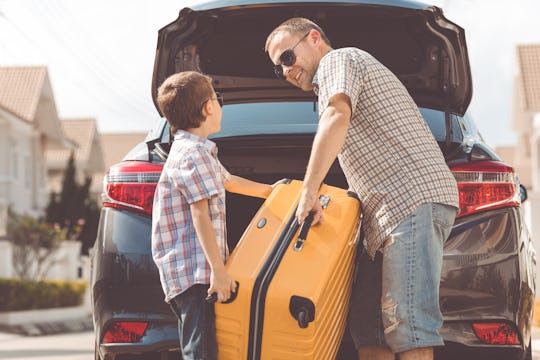 Shutterstock
Co-Parenting Is Stressful, But These 7 Apps Can Make It So Much Easier
Managing the logistics of parenting is hard enough when you share a house with your partner, and it gets even more complicated when you and your co-parent live separately. From birthday parties to swim meets, school events, babysitters, and budgets, there are so many details to keep track of, and so many forums on which to communicate: you might get an email about your nanny, a text about drop off time, and a DM of a "funny" meme from your co-parent. It's all too easy for super important details to get lost. Fortunately, these apps help co-parents communicate clearly and with little room for miscommunications.
A 2015 study conducted by the University of Wisconsin-Madison found that "41 percent of all births in the U.S. occur to unmarried parents", and that approximately two-thirds of these couples will be living separately by the time the child turns five. This stat, coupled with the divorce rate, means that there are many families operating in a co-parenting situation.
The use of an app is not a magic wand that will allow you to never again lose your temper at your co-parent again, but it may make your life just a little bit easier and a little less stressful, so you can both enjoy the time you spend with your kids.