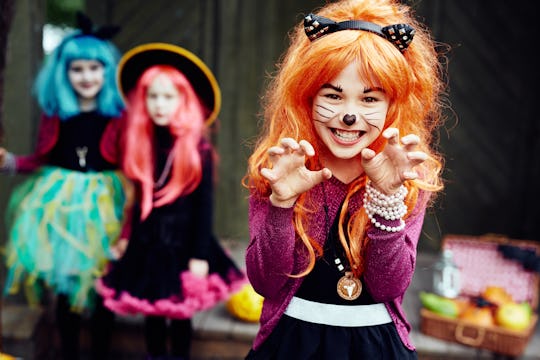 pressmaster/Fotolia
The 7 Best Places To Trick Or Treat In Dallas This Halloween
They say everything is bigger in Texas, and that definitely holds true when it comes to the amount of fun you can have on Halloween. From the zoo, to the botanical garden, to the shopping mall, many of the city's main attractions have wonderful, safe options for trick or treating and other Halloween fun with your kiddies. But because there are so many choices, you may need help finding the perfect place. If you're planning to spend your Halloween in The Big D, then you definitely need to know the best places to trick or treat in Dallas.
Dallas is the largest city in Texas and the fourth largest in the country. And the city's rich cultural history and architecture give families plenty of options for collecting sweet treats with a beautiful backdrop. If you don't want to have to worry about keeping your little ones from running into the streets, you can check out one of the many organized Halloween events Dallas has to offer. Whether you want to explore a new venue or head out to one of your favorite cultural institutions, no matter what setting you choose, your little goblins are guaranteed to have a ghostly good time.
Many of the Halloween events taking place around the city are free to attend. So if you and your trick or treaters are up to it, you can check out a few. And in addition to gathering lots of goodies, many of the events include music, games and costume contests, that the entire family can enjoy.
So put on your face paint, gather your goodie bags and get ready to hit the town to enjoy one of these awesome Dallas Halloween events.