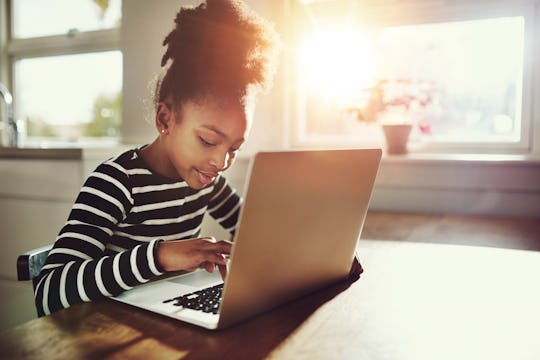 UBER IMAGES/Fotolia
The 9 Easiest Ways For Strangers To Access Your Kids Online, According To An Expert
As the internet becomes an increasingly large part of our social lives, benefits and opportunities abound. (I speak as someone whose job is conducted almost entirely over wireless networks.) However, parents can't afford to ignore the darker sides of digital experience. So knowing the easiest ways for strangers to access your kids online means you can better protect your kids and teens from the threats of this brave new world.
Teaching your children to manage their online presence safely is a life lesson in the 21st century — one just as important as riding a bike or learning to drive. In decades past, parents tried to constantly monitor their children's activities through software or password sharing. (Remember how annoying, and ineffective that technique was?) Today it makes more sense to view the internet as an extension of your child's daily life. That means you should keep it age appropriate, but allow some freedom, too. Between Instagram and Facebook, you don't have time to monitor your child's every move, and it's probably not healthy for them if you do.
"In a way, millennials have the advantage of teaching their kids [about cybersecurity and safety] at a much younger age," explains Michael Kaiser, the Executive Director of the National Cyber Security Alliance (NCSA), in an interview with Romper. Knowing the most common ways strangers target children through mobile devices and computers will help you choose safety solutions that work best for your family.