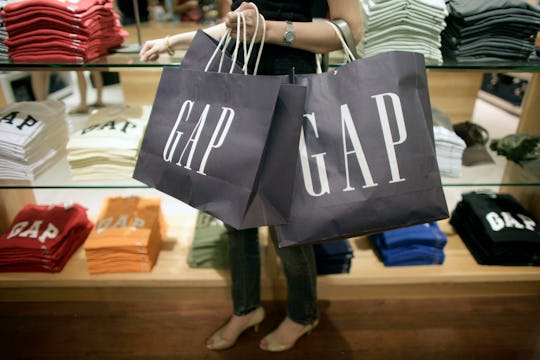 Dimas Ardian/Getty Images News/Getty Images
OMG There Are $3 Onesies And $5 Dresses At Baby Gap's President's Day Sale RN
Like many holidays in the United States, President's Day gives society a great excuse to go shopping. After all, who doesn't love a good sale? Bonus points if you can find incredible deals for the whole family. This President's Day weekend appears to be a promising occasion to snag some quality clothing and accessories for your little ones. If you're strategizing what to get at Baby Gap's Presidents Day sale, you don't have to look any further, because we've got all the details and some of the cutest offerings here, to totally prepare you for a big shopping spree.
Whether you want to stock up on the staples — such as underwear, socks, shorts, and the like — or you prefer to plan ahead for next year by buying a size up in out-of-season clothing items, so you'll be all set by the time the weather swings back around, the folks at Baby Gap have you covered. Right now, through Monday, everything is up to 50 percent off, and with code PRESDAY you can get an additional 20 percent off and free shipping on everything you order.
Plus, with the code EVENBETTER, you can get an additional 30 percent off of any sale items that end in either 97 or 99 cents, from now through Monday, online only. (Note: the prices below do not reflect the additional 30 percent off some items qualify for).
On top of that, in store and online, you can receive $25 in "GapCash" for every $50 you spend with a limit of getting back 125 bucks' worth of Gap Cash to use on your next purchase. Of course, if you haven't already signed up for their email newsletter, you can get a one-time use code for 25 percent off your purchase when you join.
That's a lot of deals.
Check out some of the online and in-store super savings Baby Gap has on on sleepwear, shoes, outerwear, and more this President's Day weekend.