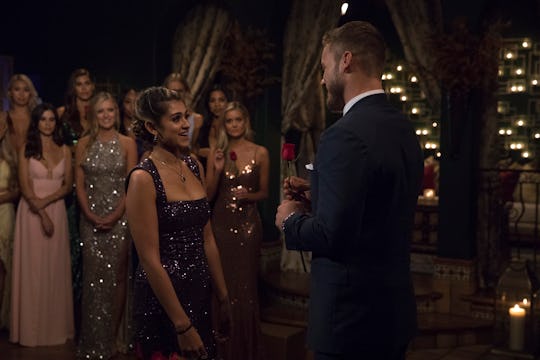 Rick Rowell/ABC
'The Bachelor' Star Kirpa's Instagram Will Make You Wish She Was Your Bestie
After flying under the radar for most of the season, Kirpa's star finally rose this week on The Bachelor when viewers suddenly found themselves captivated by a mysterious injury on her chin. She played off all the questions about it on Twitter and now we know why: a deleted scene was released the next day revealing that she slipped and fell trying to get a perfect selfie. The Bachelor star Kirpa's Instagram shows that she's a master of the dramatic shot but she's not afraid to poke fun at herself either. Her feed is full of punny captions and even a Bachelor self-meme.
In a video posted to her Instagram, she explained that the bandage she was sporting on her chin in this week's episode was the result of a trip to the emergency room after wiping out on some rocks. "I was trying to be basic and take a picture in front of the ocean at the start of the sunset, but it had rained and I forgot about that," she says in the clip. "So, rocks and water: slippery."
Kirpa needed five stitches and also sprained her wrist trying to break her fall, but she comfortably laughed off the whole thing, which made her seem super relatable. The quality of her glamour shots doesn't appear to have suffered since her facial injury, but let's take a closer look at what Kirpa's Instagram reveals about her.