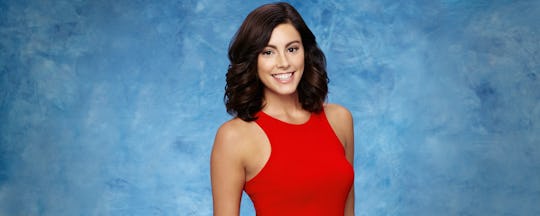 ABC
'The Bachelor's Lace Has Been Labeled A Villain, But Here's Why You Shouldn't Judge The Women Of 'The Bachelor'
Is it even possible to have a season of The Bachelor without a little (or, uh, a lot of) drama? It didn't take long on Monday night's premiere for some strong personalities to emerge in the group of over two dozen bachelorettes, and there was no shortage of criticism and gossip among the ladies as they vied for Ben Higgins' attention. Let's be honest: the show is by nature a total breeding ground for judgment and feuds. But even so, it's unfair to judge the women of The Bachelor when we watch them on TV. After all, does anybody really think they'd come off perfectly if they were in the same situation?
Lace Morris, a 25-year-old real estate agent from Denver, Colorado, quickly got singled out as the one to watch as soon as she kissed Ben during her entrance. Lace seemed to have a pretty fierce competitive streak, and throughout the episode she didn't hesitate at all to ensure that she got as much attention from Ben as possible (although the fact that she'd also clearly been served plenty of wine during the episode probably had something to do with it). Naturally, the other women were not impressed with Lace's bold tactics, and they were definitely not happy when Ben singled Lace out for a one-on-one chat. But Lace's title as the preliminary Bachelor villain was cemented as soon as she received the final rose of the night — much to the chagrin of the remaining women who had to go home.
Unsurprisingly, Bachelor fans had lots to say about Lace on social media. She's the bachelorette that everyone loves to hate (so far, at least), and her constant side eye, slurred speech, and interrupting got on everyone's nerves pretty quickly. It's so easy to sit on your couch and cast judgment on people like Lace because the show seems like harmless entertainment. We don't really learn much at all about the women other than what they look like and maybe their names and a quirky fact about them, and when you put them all together in a room competing for one man's attention, it's seriously easy to forget that those women are real people. People with jobs and friends and families and full, complete lives that have nothing to do with they way they look in an evening gown stepping out of a limo.
Honestly, it's kind of hard to watch a show like The Bachelor and not form petty opinions about the people on the show. But, in reality, Lace was probably also watching that episode somewhere, reliving only the specific parts of the night the producers chose to include in the, and probably feeling like it didn't reflect her at all (or maybe it did, who knows). Yes she seemed mean, and yes she seemed judgmental, but wouldn't hating on Lace be doing the exact same thing to her that she did to everyone else?
Ultimately, it doesn't seem fair to criticize the men and women who go on The Bachelor. With a few exceptions every season, it does seem like most of the people who participate really are looking to find love. And who's to say how they should or shouldn't do that?
Image: ABC