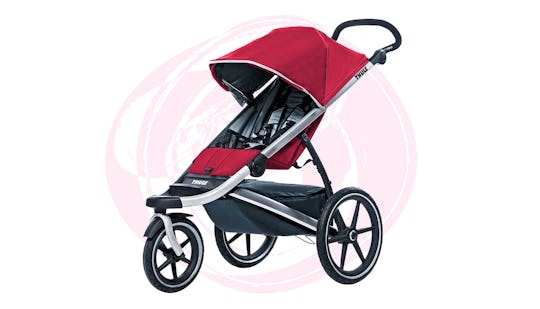 Amazon / Bustle
Incredible Black Friday Stroller Deals You Won't Want To Miss Out On
If you've been waiting to purchase a stroller and can't make up your mind about the model and features you want, let some great sales that are about to roll around this holiday season help you decide. The best Black Friday stroller deals will surely include everything from classic, heavy strollers you'll want for your newborn and light-weight umbrella strollers that are perfect for infants and toddlers.
With prices this low, you may even be tempted to pick up two strollers — and no one will judge you for being a savvy shopper.
The best strollers on the market have innovative features, are made from quality materials and have advanced safety features like five-point harnesses, parking brakes, and a wide enough canopy with UV protection to protect your baby from the sun's harmful rays. Depending on your lifestyle, living situation, and budget, you may want to keep an eye out for a stroller that folds with one hand and can be stored in a small space or perhaps a stroller with wheels that can glide over rugged terrain and take a beating on city streets.
We will be sure to update this post as Black Friday stroller sales continue rolling in!