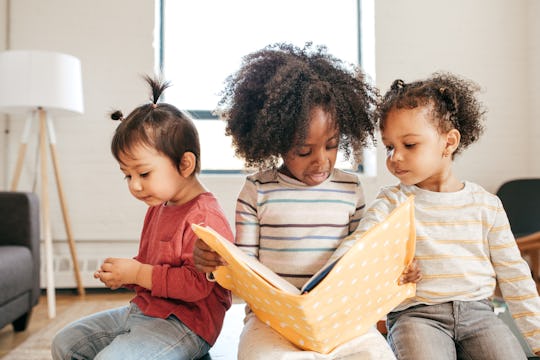 Weekend Images, Inc./Getty Images
15 Amazing Under-The-Radar Children's Books, According To Kids
When it comes to kids' books, you can't really beat the classics. But if you thought that you already knew all the would-be classics out there, think again. There are so many books out there that can open your child's eyes to a whole new world of imagination and discovery. These 15 best under-the-radar children's books aren't just for kids — they're recommended by them, too.
While it's great to give your kids beloved books to read, it's equally as important to expose them to new titles that might not be as mainstream as what everyone else is reading. "As the great educator Rudine Sims Bishop said, every child needs mirrors, windows, and sliding glass doors in their reading diet: mirrors to see and affirm themselves, windows to see the lives of people who are unlike them, and sliding glass doors to walk through & make connections," Cheryl Klein, Editorial Director at Lee & Low Books, tells Romper in an email. "Be sure your child's bookshelves are filled with all three kinds of books, and your child will grow up with more empathy, more awareness of the world, and a wider vocabulary — a real head start on language."
So if you're looking to breathe new life into your child's library, these books can bring new cultures, customs, and characters into their world.
We only include products that have been independently selected by Romper's editorial team. However, we may receive a portion of sales if you purchase a product through a link in this article.