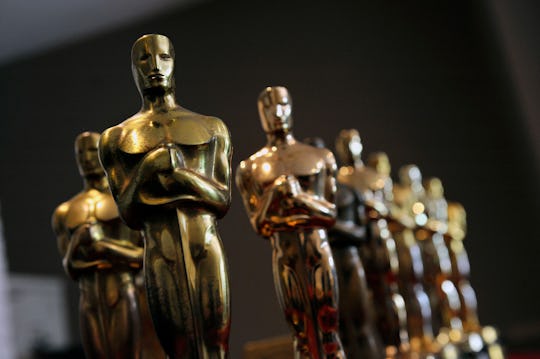 The Biggest 2016 Oscar Nomination Surprises Mean Anything Goes During Award Season
It happens every year: spring turns to summer and summer fades into fall, and before we know it we are smack in the middle of the holiday season and award season, the time of year when Hollywood honors are dolled out (and some of our favorite movies, actors, and actresses get celebrated — or snubbed). And it seems 2016 was no different, because while many of this morning's nominations were what insider's expected, the 2016 Oscar nominations were also full of surprises.
The Academy is comprised of members of the Academy of Motion Picture Arts and Sciences. To get an idea of how many members there are — and who these members are — last year, 6,028 Academy members voted. Their average age was 63 years old, 76 percent are of those voting were male, and 93 percent were white, according to the Los Angeles Times.
When it comes to the annual Academy Awards (or Oscars), members of the Academy vote on a wide variety of categories, though "most categories are nominated by the members of the corresponding branch – "actors nominate actors, film editors nominate film editors, etc." though "certain categories such as Foreign Language Film and Animated Feature Film...[require] special voting rules."
Every member votes in the "Best Picture" category. And, according to Oscars.org, the voting process is long and complicated and actually begins in December, more than a month before nominations are announced.
But without further ado, here the the two of the biggest surprises from the 2016 Oscar nominations:
Mad Max: Fury Road's 10 Nominations
While Mad Max: Fury Road was — and is — an amazing movie, how many nominations it picked up has picked up is surprising: 10 in total. Nominations include Best Director, Best Film Editing, Best Cinematography, Best Visual Effects, Best Costume Design, Best Makeup and Hairstyling, Best Production Design, Best Sound Editing and Best Sound Mixing.
That's a huge, huge win for feminism.
No Best Picture Or Best Director Nods For Carol
While Cate Blanchett and Rooney Mara rightly picked up nominations for their role in the film, the Academy didn't see fit to nominate Carol for best picture or director Todd Haynes for best director, despite the critical acclaim the movie received.
Helen Mirren's Snub
Trumbo may not have been a blockbuster hit — at least in any conventional/financial sense — but it was an amazing movie and, in my opinion, Helen Mirren deserved a nod for playing the incomparable — and heinous — Hedda Hopper.
The Star Wars Snubs
While Star Wars wasn't completely snubbed — it did earn five technical nominations in Sound Editing, Sound Mixing, Visual Effects, Film Editing, and Original Score — the franchise was once again ignored in the Best Picture category. (Keep in mind the first Star Wars film, A New Hope, earned 11 nominations back in 1978, including Best Picture, Best Director, Best Supporting Actor — for Alec Guinness as Obi-Wan Kenobi — and Best Original Screenplay.)
Straight Outta Compton's Snub
Perhaps a greater surprise was the near shut out of Straight Outta Compton, which many insiders believed was a solid choice for Best Picture — maybe not a shoo-in, but a good choice none-the-less. (Universal's hit biopic did get a Best Original Screenplay nomination, but that was it.)
The Hateful Eight's Snub
While I'm not surprised, per say — as the Academy and Tarantino have never really seen eye-to-eye — I think many believed The Hateful Eight would early a Screenplay nomination, if nothing else. Tarantino didn't earn a Best Director or Best Screenplay nomination for his star-studded film.
No Nomination For Jacob Tremblay
Besides the fact that Tremblay gave an incredible performance in Room, playing a little boy who is the result of a kidnapped woman being impregnated by her captor, the Academy likes rewarding children — see Quvenzhané Wallis' nomination for Beast of the Southern Wild and Anna Paquin's win for The Piano in 1994. Still, no dice. Tremblay wasn't nominated.
Image: Toby Canham/Getty Images; Giphy (5)