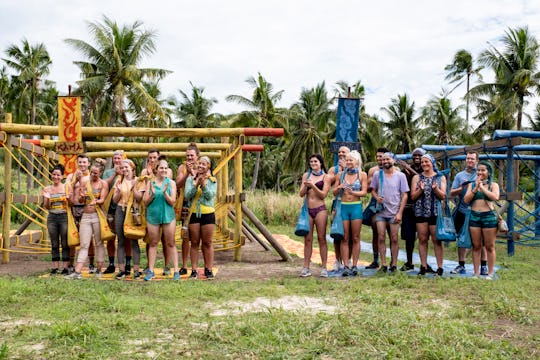 Timothy Kuratek/CBS
The 'Survivor' Season 38 Cast Is Ready To Outwit, Outplay, & Outlast Each Other
Season 38 of Survivor returns tonight with a brand new cast, including four returning players, and some new twists to keep everyone on their toes — viewers included. After 37 seasons of competitions, collusion, and general backstabbing among alliances, you might wonder what could still surprise players at this point. For the most part, the cast of Survivor Season 38 is made up of newbies, fresh on the island and ready to make a name for themselves. And even though the returning veterans will likely expect more of the seemingly unexpected twists to come, there are still some big surprises in store for everyone.
Like Edge of Extinction Island, which is named for the season's title, and will give exiled players the chance to compete against each other for another shot at the Survivor game instead of heading to Loser Lodge right off the bat. All 18 players will still compete for the usual $1 million prize, but not before they are divided into two even tribes to fight it out with the other side until the numbers are dwindled down enough to make it every man or woman for themselves.
It all premieres tonight on CBS at 8 p.m. ET, but before you get out your Survivor roster, you have to meet the Survivor Season 38 cast and make your own judgments ahead of the premiere.