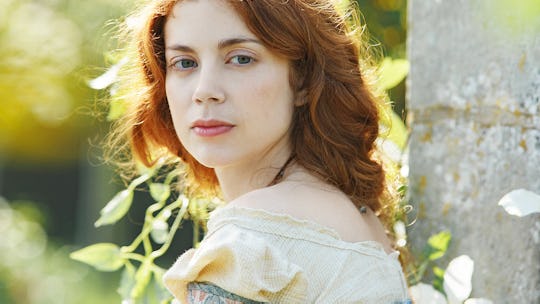 Starz
Yes, You Should Get Excited About The Cast Of 'The Spanish Princess'
On Sunday, May 5, Starz adds its third miniseries from the mind of Philippa Gregory. Following The White Queen and The White Princess, comes The Spanish Princess, a show based on two of Gregory's best-selling historical fiction novels — The Constant Princess and The King's Curse. As with its predecessors, the new Starz series will feature strong women from English history. But this time, the story will follow Catherine of Aragon, King Henry VIII's first wife. And while the hype behind the first two limited-series might be enough for some fans, the cast of The Spanish Princess will make the third installment a must-watch.
Per Starz, The Spanish Princess will tell "a vivid and captivating story told uniquely from the point of view of the women, which also sheds light on a previously untold corner of history: the lives of people of color in 16th century London." Not only will the miniseries follow the Princess of Spain as she arrives in England, but also her surprisingly diverse court, including ladies-in-waiting Lina and Rose. That being said, this isn't a Disney production and Catherine's life isn't a fairytale. After Catherine marries Prince Arthur, he dies and suddenly, her claim to the throne vanishes. That is, until she sets her sights on Prince Harry, the new heir and future king.
Now that you know what The Spanish Princess is all about, it's time to meet the cast behind each character. Who knows? You might even recognize a few familiar faces.