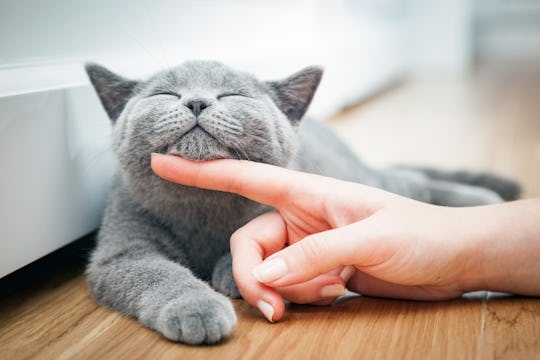 Photocreo Bednarek/Fotolia
The Cat Breed You Should Get Based On Your Zodiac Sign, Because There's A Perfect Pet For Everyone
The next time you're ready to adopt a new cat, look to the stars for advice. Because believe it or not, for every individual there's a special cat breed you should get based on your Zodiac sign. Hey, you don't have to be a Leo to appreciate the joy of feline companionship!
Love it or hate it, the Zodiac has been around (in some form) for hundreds of years, and it's been used to determine character traits, love interests, and even career choices. So why not use it to find your next kitty, right? If you can't decide between the many breeds, it might help you narrow the choices a bit.
And cats do come in many different breeds, each of which has its own temperament and traits. From the social and talkative Siamese to the friendly Maine Coon Cat, these breeds all have their own personalities. Chances are, some of these breeds will jive with your own character traits more than others.
To get serious for a second, consider adoption for whatever kind of cat you choose. Check out the purebred cat rescue groups in your area to connect with the kitties who need a new home. If you're not ready to commit to a particular breed or cat at the moment, then look into foster care options. These deserving cats would thank their lucky stars for a chance to live in a caring home.