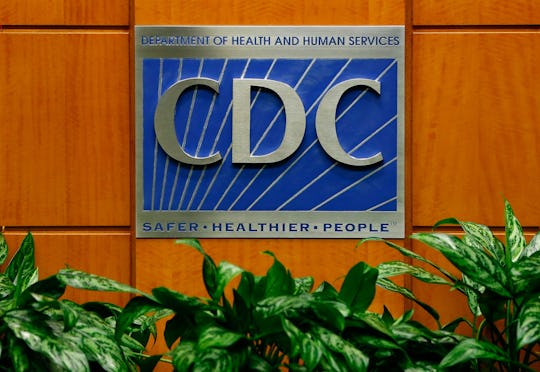 Kevin C. Cox/Getty Images News/Getty Images
The Head Of The CDC Just Resigned & Here's What You Need To Know
It looks as though Tuesday was not a great day for CDC director Dr. Brenda Fitzgerald. After just seven months ensconced in the important position of top health official, it looks like her reign has come to an end. As of Wednesday morning, the CDC director resigned after news broke that she bought shares in a tobacco company within weeks of being appointed to the head of the CDC — the "lead federal agency for comprehensive tobacco prevention and control," according to its website.
Dr. Brenda Fitzgerald took over the position of top health official at the Centers for Disease Control and Prevention on July 7, 2017. Fitzgerald, an OB-GYN and former Georgia Department of Public Health commissioner, was nominated for the position of CDC director by President Trump. Just one month into that position, however, Politico reported that Fitzgerald bough stock in Japan Tobacco, one of the largest tobacco companies in the world. The media outlet also noted that Fitzgerald toured CDC's Tobacco Laboratory just days after purchasing the stock in a tobacco company. The lab looks into the harmful effects of tobacco use, the number one cause of preventable deaths in the United States.
Romper reached out to Dr. Fitzgerald's office for comment but did not immediately receive a reply.
Fitzgerald handed in her resignation to newly sworn-in Health and Human Services Secretary Alex Azar on Wednesday. HHS spokesperson Matt Lloyd released a statement regarding Fitzgerald's resignation, which read in part:
Dr. Fitzgerald owns certain complex financial interests that have imposed a broad recusal limiting her ability to complete all of her duties as the CDC director. Due to the nature of these financial interests, Dr. Fitzgerald could not divest from them in a definitive time period.
When Fitzgerald was still the Georgia Department of Health commissioner, she listed "tobacco cessation" as one of her primary public health priorities. CNN noted that Fitzgerald also shared a statement about the negative effects of tobacco use in November, saying:
Too many Americans are harmed by cigarette smoking, which is the nation's leading preventable cause of death and disease.
The former CDC director went on to promise Americans she would "continue to use proven strategies to help smokers quit and to prevent children from using any tobacco products."
Fitzgerald's purchase of stock in the Japan Tobacco company was divulged under the Stock Act, which requires disclosures of stock purchases over the amount of $1,000. The divestiture process was slow in picking up Fitzgerald's problematic purchase of stock that would literally see her profit from smoking. The statement released by the HHS Department noted that Fitzgerald's questionable stock purchases were carried out by her financial manager.
Like all presidential personnel, Dr. Fitzgerald's financial holdings were reviewed by the HHS Ethics Office, and she was instructed to divest of certain holdings that may pose a conflict of interest. During the divestiture process, her financial account manager purchased some potentially conflicting stock holdings. These additional purchases did not change the scope of Dr. Fitzgerald's recusal obligations, and Dr. Fitzgerald has since also divested of these newly acquired potentially conflicting publicly traded stock holdings.
Fitzgerald's resignation comes at a difficult time for the CDC. The country is in the midst of a flu epidemic, with CDC influenza director Dan Jernigan telling the media that influenza-related deaths make up 9.1 percent of all deaths this year. The death rate is the highest since the 2013-2014 season, and flu season isn't even over yet. It's not a great time to be shifting jobs. And it will not be an easy process finding someone to replace Fitzgerald. Hopefully it will be done in an orderly fashion to prevent any undue hardship on the health care system.
Check out Romper's new video series, Romper's Doula Diaries:
Watch full episodes of Romper's Doula Diaries on Facebook Watch.