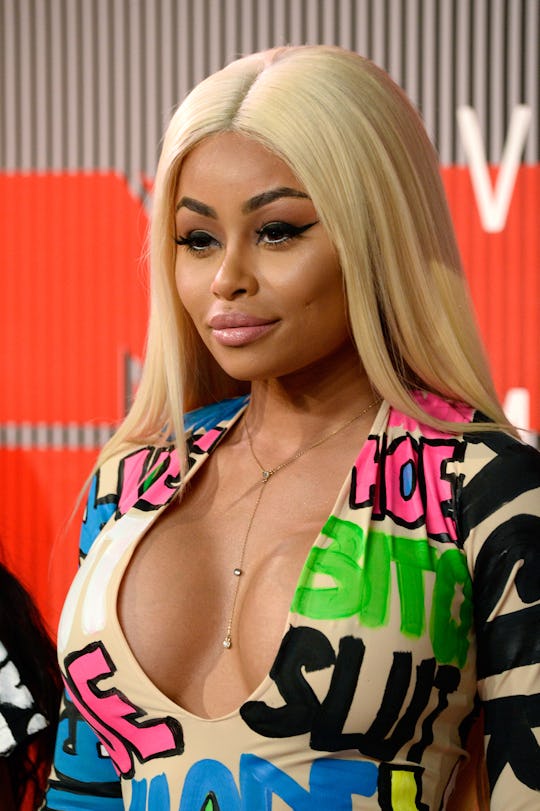 Frazer Harrison/Getty Images Entertainment/Getty Images
The Kardashians' Reactions To Blac Chyna's Pregnancy Prove They Love Babies
There's about to be another baby in the Kardashian brood. It's been reported that Rob Kardashian's his fiancée Black Chyna is pregnant with their first child. TMZ first broke the news early Friday afternoon, noting that sources close to the couple said they'd be announcing the big news on Mother's Day. But it looks like the lovebirds couldn't wait, as Kardashian shared the news on Instagram with a pretty adorable emoji of a pregnant Black Chyna. Now that the news is out, many are wondering about the Kardashians' reaction to Blac Chyna's pregnancy.
Normally, news of another Kardashian baby brings joy and a slew of social media congrats from the famous family. But given their lackluster reaction to Rob and Chyna's engagement, many may assume that the baby announcement was met with anything but applause. A few days after the couple's April engagement, Us Weekly reported that Kardashian matriarch Kris Jenner told Rob he was "making a mistake." In fact, it wasn't until the Season 12 teaser for Keeping Up With The Kardashians aired that fans saw just how unhappy the Kardashians were with the engagement. So why the hate?
Well for those who don't, pardon the pun, keep up with the Kardashians, Chyna was engaged to and has a child with Tyga, who has officially been dating Kylie Jenner since March 2015, according to Cosmopolitan. The three have been involved in a love-fight triangle for the better part of the year, forcing the Kardashian family members to take sides (and, in case it wasn't obvious, they chose Kendall.) And to add to the drama, Chyna's bestie is Amber Rose, who once date Kanye West, i.e. Kim Kardashian's husband. Yeah, it's complicated...
But regardless of the drama, the Kardashians know that a baby is a blessing and were happy to jump on social media to congratulate the happy couple. Though the family didn't dedicate any specific social media posts to the news, Kim Kardashian West and Kylie Jenner both liked Kardashian's Instagram photo, both of which were captured thanks to celebrity news site, The Shade Room.
Even Tyga got in on the celebration, offering a note of congratulations on Chyna's Instagram post.
It seems that, despite the drama, the Kardashians and their partners know that family comes first. Which is good, because there are bound to be some awkward family functions and complicated Kardashian-Jenner family tree explanations in their future.