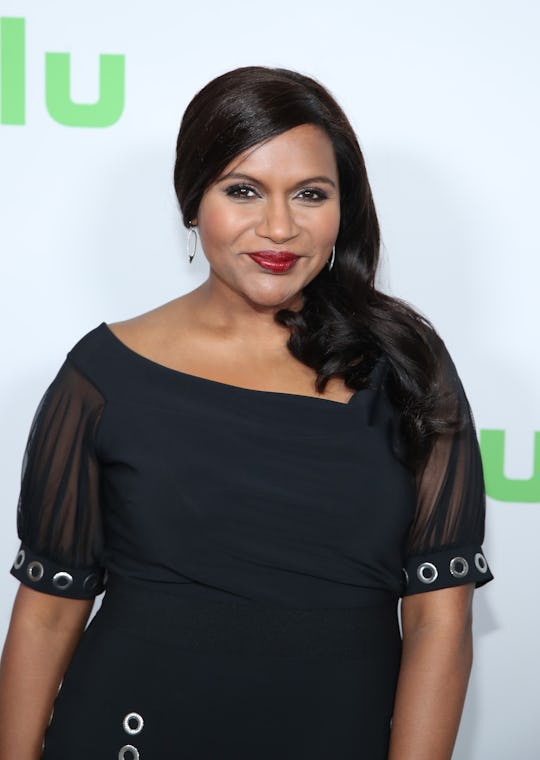 Jonathan Leibson/Getty Images Entertainment/Getty Images
'The Mindy Project' Will Address Mom-Shaming & It's Going To Be Amazing
When news broke that Mindy Kaling was (reportedly) pregnant for the first time, I was weirdly excited for her. Because, like so many other women out there (and potentially even some men, of course), The Mindy Project has been there for me. Been there for us, guys, been there for us. So, although I was horribly depressed to find out that the next season will be the final season of one of my favorite shows, I was pumped to hear that The Mindy Project will tackle mom-shaming this season. Because... obviously.
The 38-year-old actress spoke at a Television Critics' Association press tour on Thursday about her plans for the sixth and final season of her Hulu series. The final season, according to Kaling, will focus on Mindy as a mother more than past episodes. In fact, one episode will see a guest-starring appearance from Modern Family's Julie Bowen as another mom who isn't impressed with Mindy's parenting abilities (real life much?).
According to People, Kaling told reporters that the impetus for the episode came from mom bloggers who, let's face it, aren't always easy on each other:
The episode is a little bit about mom shaming and that's cool. It was really fun and hit a lot of those juicy ripped-from-the-blogger-headline storylines.
The Mindy Project executive producer Matt Warburton added:
I think she's going to learn a little bit more about how to be a good, involved parent. We have a really funny episode where [Modern Family's] Julie Bowen plays a rival mother who thinks that Mindy's not doing that great of a job.
Mom-shaming has, as most of us are well aware, become part of the daily grind of parenting in the world of social media. It seems parenting has suddenly become a full-contact competitive sport, and there's always someone to tell you when you're doing it wrong. Breastfeeding, birthday parties, snacks, bedtime... whatever you're doing, someone will be out there ready to give advice.
And I honestly can't wait to see what the writers of The Mindy Project are going to do with it.
Whether or not Kaling's real-life pregnancy has been written in to the show, or she'll be hiding behind trench coats and giant purses, is still unknown. Her character already has a child with ex-love Danny (Chris Messina, who will be returning for Season 6), and the show tackled Mindy's struggle to find a balance between her life as a mother and her ambition as an OB/GYN in Season 4.
Kaling might be becoming a mother for the first time within the next year, but she's had her finger on the pulse of a mother's struggles for quite some time already. Impressive.
Season 6 of The Mindy Project premieres Sept. 12 on Hulu.