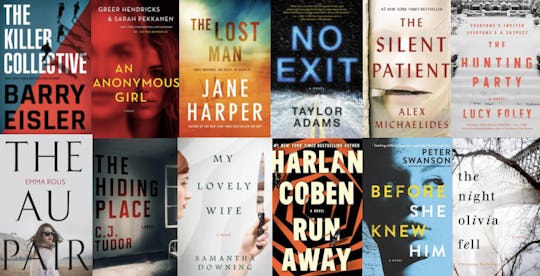 Want A New Mystery Or Thriller To Read? Here Are The Most Popular Of 2019 So Far
I think out of all the social media websites out there, Goodreads is my favorite. There are free book reviews and recommendations from real people all over the world, you can see what your friends are reading and what they recommend, and you can keep track of all of your book lists and the progress you're making on your current book. And even though all of these things are incredibly rad, my favorite part of the website are the lists they create, and that includes the Goodreads Most Popular Thriller & Mystery Books Of 2019 So Far list. They have these lists for every genre, and I always peruse them for my next read, in addition to what my friends and other folks I follow on there are reading.
So how do they come up with these fantastic lists? The Goodreads website noted, "We've crunched our data to uncover the most popular books in the genre published in the U.S. from January through March, looking at readers' average ratings, number of ratings, and general buzz around a book (which we measure by looking at how many times a book has been added to readers' Want to Read shelves)."
So if 12 books just aren't enough books for you to devour (also, jealous of your reading time), there are a couple more thrown in this list of new voices in the thriller and mystery genre on Goodreads that seemed pretty interesting, including a story about someone's sister being a serial killer. Yikes. So whether they're beach reads, bedtime reads, or anytime reads, there's something for every mystery and thriller lover on this list. Enjoy, if you dare.