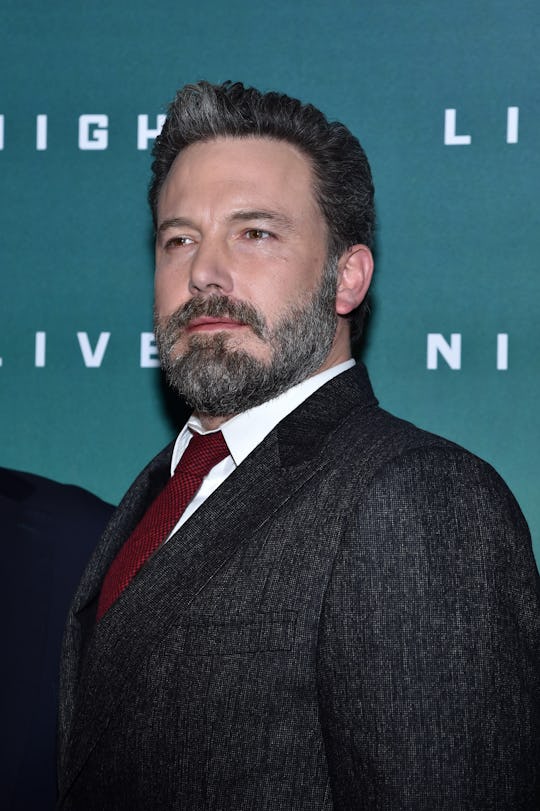 Pascal Le Segretain/Getty Images Entertainment/Getty Images
The 'Justice League' Unites In A New Trailer
It was an otherwise uneventful Saturday. The sun was shining, the birds were chirping, and the rest of all that nonsense. Then something marvelous happened (get it?). The new Justice League trailer was released, and basically everything in my life stopped for a solid three minutes. Five times in a row.
Full mea culpa here; I am still not fully sold on Ben Affleck playing Batman. He's already Ben Affleck, see, so when I see him all I think is, Hey, where's Matt Damon? Why is Ben Affleck dressed as Batman? So I might not have been terribly invested in the new Justice League movie. All of that changed, though, when Jason Momoa came on screen as Aquaman. The pure deliciousness that was once Khal Drogo from Game of Thrones (be still this Khaleesi's beating heart) back on the screen? This time playing one of the most lukewarm of superheroes, Aquaman? Because let's face it; the old Aquaman wasn't exactly on anyone's top 10 Halloween costumes. It sounded like sheer brilliance from Zack Snyder, the director who gave us Henry Cavill as Superman in Man of Steel and now the Justice League. And by the looks of this latest trailer, which heavily featured Momoa being super beautiful and intense in golden armor, not to mention Affleck's Batman (still on the fence with that one), it looks like it's going to be absolutely worth the price of a movie ticket. I might even pay full price. For reals.
There were other Justice League characters to get excited about, of course. Because Wonder Woman. Played strong and smart by Gal Gadot, any day you get a glimpse of Wonder Woman is always a good day. In this trailer for the Justice League, Wonder Woman (actually, her alter ego Diana Prince) plays the quick-witted foil to Affleck's Bruce Wayne. Ezra Miller as The Flash is clearly the comic relief, and Ray Fisher's metal-crusted Cyborg is as intense as one might expect a laser beam-shooting cyborg might be.
There was even a teeny, tiny glimpse of Amber Heard as Queen Meera to totally make our day.
The first trailer for Justice League was released all the way back in July during Comic-Con in San Diego, according to Vox.
Justice League is set to be released to theaters on Nov. 17, 2017, which feels like around one million years away. But look on the bright side; we still have summer to look forward to, plus other happy things I can't remember right now. We can survive the next eight months. Together. United.