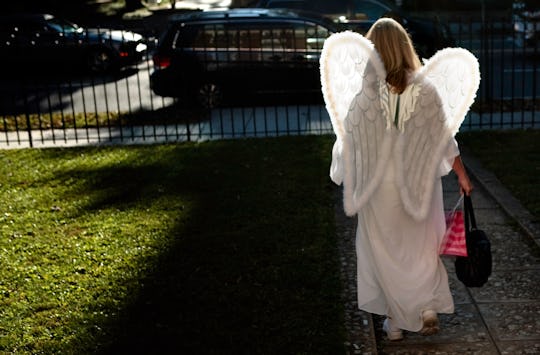 Brendan Smialowski/Getty Images News/Getty Images
The Safest Places To Trick-Or-Treat In Phoenix On Halloween
Every year, Zillow releases a Trick-or-Treat Index that gives parents a good idea of where to get the most candy safely in the least amount of time. According to Zillow and several other news sites and police reports, there are some neighborhoods that are better than others (for better treats and safer streets) where you won't have to worry about your little ones. According to them, Phoenix — the home of the first McDonad's — was ranked as the sixth best city in the United States to trick-or-treat in last year (Philadelphia ranked number one). Now that you know that it's one of the best cities, the next question is finding out where are the safest places to trick or treat in Phoenix?
These neighborhoods listed below are reported to have the best candy, Halloween-themed events, and are walkable neighborhoods — you don't have to feel like you're getting a workout on Halloween. And some even made our list for having the lowest crime reports because when you've got our most precious possessions out and about, the one thing you don't want to be stressing over is their safety. To find out what times neighborhoods are getting their candy on, use the site Trick or Treat Times to find out what times festivities are planning on starting in each neighborhood.
So put your costumes on and get ready for a great Halloween trick-or-treating experience in Phoenix.