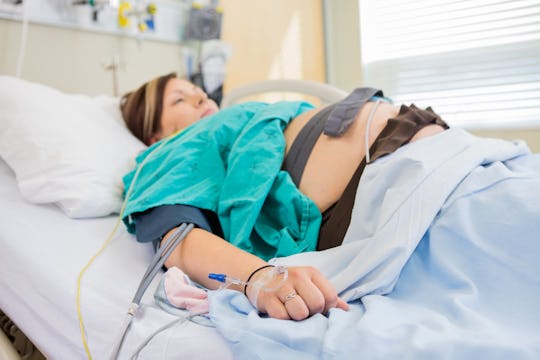 Tyler Olsons/Fotolia
These 6 Zodiac Signs Will *Absolutely* Hate Labor & Delivery The Most
In my experience, labor and delivery sucks. I'm told, though, that some women don't consider it to be a big deal. In fact, they found it pleasant. Um, what? Am I, and every other women who had horrible labor experiences, cursed? Or is there some scientific reason why some people are able to cope with intense labor pain, while others beg for all the meds? For fun, I decided to check out my astrological profile to see if it shed some light on which moms-to-be hate labor and delivery the most. Turns out, the answer is in the stars, my friends. Go figure.
After consulting the astrological Zodiac signs, I must admit that I was surprised to learn that the universe be onto something. I'm a Cancer, and in addition to being the best sign of the Zodiac, us Cancers have a tendency to be a tiny bit over-dramatic. Now, I'm not saying that labor doesn't hurt, because it totally does, but maybe that indescribable pain left me more miserable than I could have ever anticipated because I'm an "oh-so sensitive" Cancer. It's entirely possible, if you ask me. So I looked at all of the signs of the Zodiac to see if I might predict which other signs might hate labor and delivery just as much as I did.
If you are expecting a baby sometime in the near future, or you just want to see if the Zodiac is right about your labor experience, here's what the stars have to say about which moms-to-be are sure to absolutely hate labor and delivery the most.