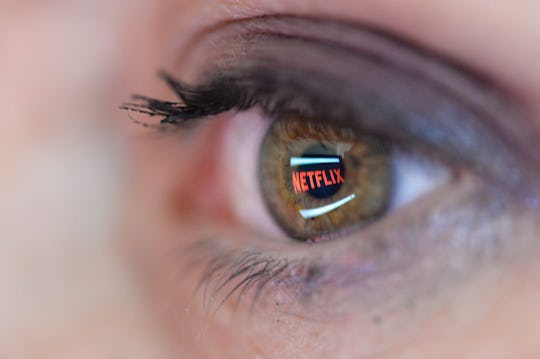 Pascal Le Segretain/Getty Images News/Getty Images
Moms Are Sneaking In Time To Stream Their Favorite Shows On Netflix
As much as we'd all like to spend hours and hours marathoning GLOW and Scandal in true Netflix fashion, most of us, unfortunately, just don't have that kind of time — and for moms, that's especially true. With all the work moms have to do — from carpool to extra curricular, to chasing your kid around the house — a new study has found that mothers are sneaking in time to stream their favorite shows, because, as we know, "me-time" is pretty freaking important.
A survey conducted by Netflix found that 97 percent of moms feel like they have less time to themselves since they had children. That probably doesn't shock you too much, except maybe for the 3 percent who don't feel that way. It also turns out that 71 percent of moms may not be able to take time out of their day to sit down and watch television, but they have found loads of ways to "sneak" a little Netflix into their daily routines.
Doing work around the house is the most popular way for mothers to sneak in their TV time, with 57 percent saying they stream shows while doing laundry and 48 percent while cooking meals. The study also says moms get Netflix "me-time" in by multitasking while in the bathroom (40 percent) and applying makeup (27 percent). Some even said they'll sneak time in their closets or basements, or by sitting in their cars in parking lots or driveways.
Maybe ducking away to watch television for a few minutes at a time doesn't sound important to you. But for mothers whose days are jam-packed with jobs and/or taking care of their kids, these small moments of me-time are essential. When your life is all about your kids, it's important to take a breather once in a while. The moms surveyed by Netflix said they snuck in TV time to take a break from their crazy daily schedules, feel less stressed and more refreshed, have some quiet time without kids' TV, and even be a better parent.
The favorite shows for moms to "sneak-watch" were The Walking Dead, Grey's Anatomy, Orange is the New Black, Friends, 13 Reasons Why, and Scandal. Be honest — you've definitely covertly watched at least one of these shows while you were supposed to be doing something else. Who hasn't? Everybody needs those little moments when they're getting ready for the day or waiting in the car when they can truly immerse themselves in whether Ross and Rachel really were on a break. While there is no shortage of amazing content on Netflix that's good for both kids and adults to watch together, sometimes it's worth spending a couple extra minutes on school lunches to finish up the last episode of OITNB.
So, when you find yourself doing an extra load of laundry so you can have some "me-time" to finish GLOW, know that you're not alone. And whatever the reason is you feel you need to indulge in some sneak time, keep it up and keep doing you.