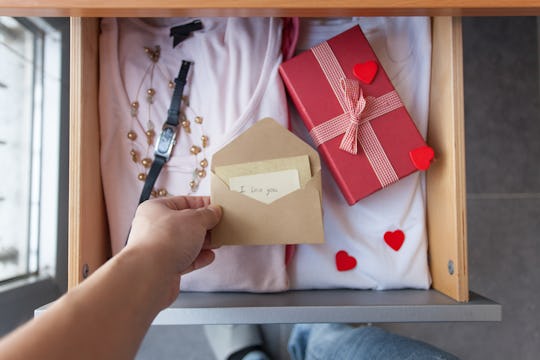 Mosuno/Stocksy
These Valentine's Day Gifts For Her *Look* Hard-To-Find (But They're On Prime!)
Valentine's Day is just around the corner, and that stresses out pretty much everyone in a relationship. What's the big plan? What's the appropriate gift? Thankfully, we all carry around a gigantic and convenient shopping mall right in our pocket, and it's open 24/7: The Amazon Prime app. There's no need to fret and worry about what to get your significant other, because the best Valentine's Day gifts for her on Amazon Prime are much more unique and thoughtful than you'd expect of presents coming from a retail giant.
I hate shopping. It's a full-on sensory overload of glaring displays and intrusive staff as I wander through the aisles. Before long a crippling sense of indecision takes over my entire body. Not the best state of mind to be in when making purchases. Somehow, the serenely detached shopping experience of Amazon Prime is more comfortable for me. I don't need to talk to the cashier, and no one is judging me for what I'm buying. Also, the returns could not be more straight-forward in the event my gift misses the mark.
However, I will admit I'm a pretty spectacular gift-giver, and the gifts I found on Amazon Prime will win you some serious brownie points if you buy them for your partner. But at the very least, please make sure to choose the gift wrap option at check out if you live together. Keep the mystery and all.