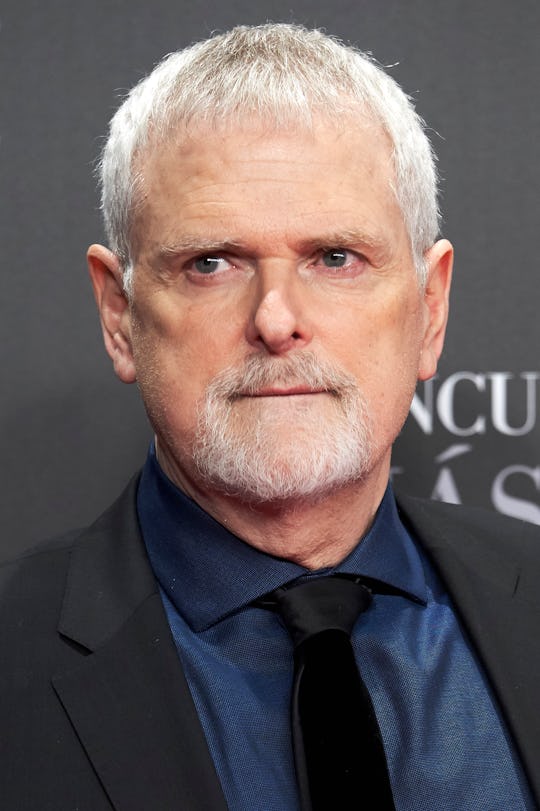 Carlos Alvarez/Getty Images Entertainment/Getty Images
Why The James Foley Oscar Quote Is So Important
At the 89th Academy Awards on Sunday, legendary singer Sting performed his Oscar-nominated song "The Empty Chair." The song has been nominated for Best Original Song, and was featured in the documentary, Jim: The James Foley Story, about journalist James Foley who was killed by ISIS. As his performance came to an end, a James Foley quote appeared onscreen; and that quote felt incredibly prescient today.
If I don't have the moral courage to challenge authority...we don't have journalism.
In 2014, James Foley was working as a freelance war correspondent in Syria when he was kidnapped by ISIS in November of 2012 in northwest Syria, near the Turkish border. According to CNN, Foley was later beheaded in 2014 as he knelt in the desert, and the entire event was not only captured on tape, but horrifically released for public consumption on YouTube. Foley, a video reporter as well as a war correspondent, had been putting himself quite literally in the line of fire throughout his professional life, because he believed in the power of honest journalism. As his heartbroken mother said on the Find James Foley Facebook page at the time of her son's death:
We have never been prouder of our son Jim. He gave his life trying to expose the world to the suffering of the Syrian people.
The documentary based on his life, Jim: The James Foley Story, was created by Foley's childhood friend Brian Oakes, according to a review by The Guardian. It does not focus heavily on Foley's horrifying death, but on the life he lived in the time he had on earth. Fellow war correspondents spoke highly of Foley, not to mention the surviving fellow hostages who remembered Foley well.
The documentary Jim: The James Foley Story premiered at the Sundance Film Festival and was released by HBO on Feb. 6. It was a true testament to the man who believed in the importance of his work.
As the White House bars legitimate news outlets like The New York Times and CNN from official press briefings, according to The Washington Post, and as the newly elected President of the United States openly wages war on a true free press, not only does Foley's quote need to be remembered, but the man himself. A man who understood the importance of "challenging authority" again and again, regardless of the horrible outcome that could befall the challenger. Let's not forget.