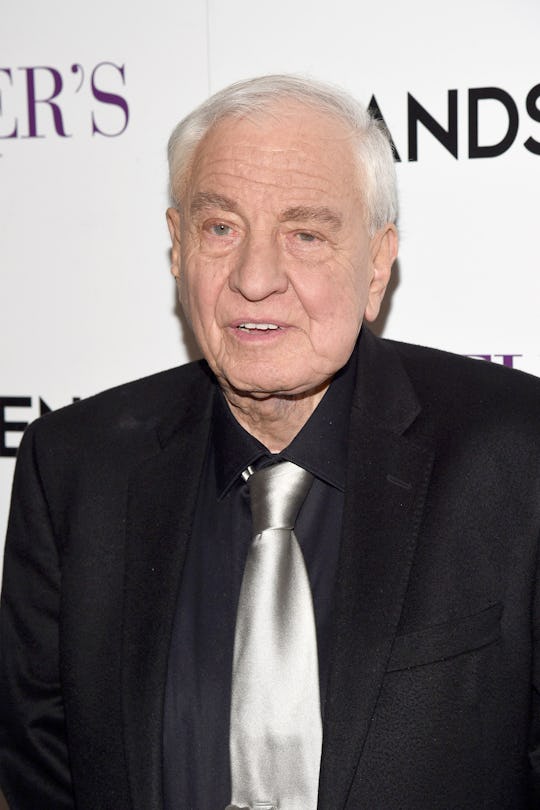 Bryan Bedder/Getty Images Entertainment/Getty Images
This One Garry Marshall Quote Shows He Knew The Secret To Happiness
Garry Marshall doesn't know this, but he was the arbiter of many a Friday night for myself. Nights when a "normal" girl would have been at a party, or on a date, or whatever. Instead, my best friend and I would be curled up on the old sectional in my parents' rec room, four or five candy varieties splayed out in front of us, with a Garry Marshall movie on the screen. I felt like I knew him, and like he knew me. This one Garry Marshall quote still inspires me, despite the sad news of his recent death at 81, because it shows he was having as much fun making those movies as we all had watching them. And that he might have known the secret to life after all.
When discussing the process of making great movies, Marshall once said;
I am a total believer of making the process a good time — make it memorable, have some fun, try to shoot high in your quality and then don't get crazy; see what happens.
Since his death, so many actors have taken to social media to thank Marshall. Not only for the opportunity to work with him, but because they remembered his generosity of spirit, his kindness, his lack of artifice. His movies were at once sweet and sad, funny and heart wrenching, soulful and silly. They were, in a word, human. Much like the man himself.
Marshall died on Tuesday at the age of 81 from complications from pneumonia brought on by a recent stroke, according to reports. He had an incredible career that started back in the late '50s, when he was a joke writer for some of the great comedians of the day. He went on to write for tv shows like The Dick Van Dyke Show before going on to create some of the most iconic sitcoms from the '70s, including Mork and Mindy, Happy Days, Laverne and Shirley, and The Odd Couple.
As much as I loved his TV shows, Marshall's movies have stayed with me for a lifetime. I cried through Beaches with my best friend, and we made a pact to raise each other's children if one of us should die young (we were melodramatic teenagers, but still). If quoting Pretty Woman was an Olympic sport, I would be getting ready to head to Brazil with the other Olympians as we speak. Both of The Princess Diaries movies are on my yearly re-watch list, because sometimes it's important to embrace the sweetness, you know?
So here is what I suggest: have a Garry Marshall film fest with your friends. Eat candy, wear pajamas, laugh and cry and feel all the feels. Because Marshall was right, you know — not just about making movies, but about life in general. "Make it memorable, make it fun, don't get crazy; see what happens."