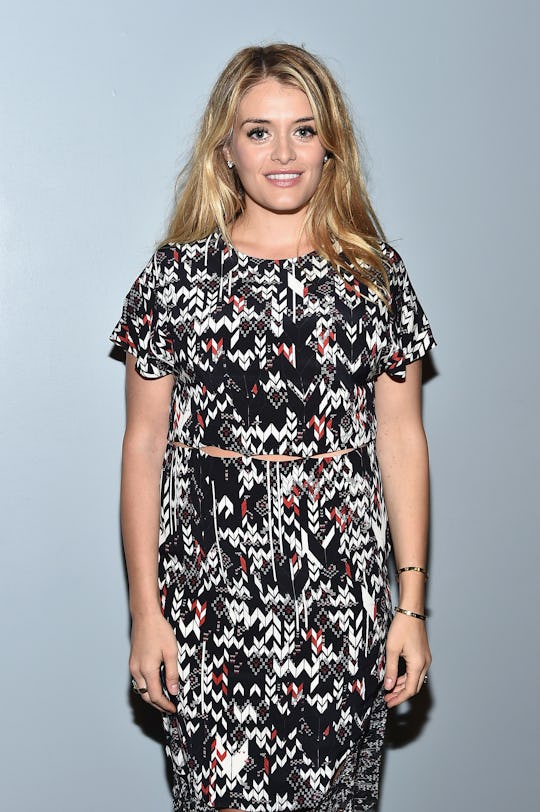 Mike Coppola/Getty Images Entertainment/Getty Images
Every Mom Needs To Hear This One Quote From 'The Chew's Co-Host
Daphne Oz, one of the co-hosts of ABC's The Chew, knows a little something about success. After all, she was raised by Dr. Oz, Oprah's favorite diet doctor. So when the multi-talented chef, nutrition writer, and mother of two sat down with Maisonette to discuss parenting, she had a little something to say about balancing work with parenthood. This one quote from The Chew's host about parenting is a powerful reminder to mothers that it's still OK to view yourself as more than just someone's mom.
During her interview with the magazine, Oz spoke of the hard-won beauty of finding a positive career/parenting balance. She said:
For me, being able to have a career and do what I love makes me happy and fulfilled in ways that I can bring home and share with my family. I try not to have exclusive lives; I let each role feed the others.
The mother of three-year-old daughter Philomena Bijoux and 19-month-old son Jovan is expecting her third child with husband John Jovanovich this summer. And while she clearly loves being a mother, that doesn't mean Oz is ready to let go of her own identity anytime soon, according to People:
I think it's so important for us to remember that being moms doesn't mean we stop being women. We're still allowed to love the things we used to love and be the people we used to be, even though all our priorities are shifted now. We are version 2.0 of ourselves.
As a woman wearing many hats (beyond sharing co-hosting duties with Mario Batali, Carla Hall, Clinton Kelly and Michael Symon on The Chew, Oz is also the author of The Happy Cook: 125 Recipes For Eating Every Day Like It's The Weekend), Oz understand all too well the delicate dance of motherhood. Trying to be there for your children while also holding on to your own identity is not for the faint of heart. But, as she told Maisonette, it's worth it.
This is the real juggling act of motherhood: how to meet the needs of everyone who relies on you, and take care of yourself, too. The happiest kids have happy parents to show them how it's done.
What a concept; encouraging your children to seek out their own happy lives by simply making your own happiness a priority. It seems like a simple message, but (as most parents know) it can be difficult to execute, especially when Guilt comes knocking at your door. But Oz has some words of wisdom when it comes to combating guilt as well: just don't let it in. Because it's probably not helping.
We could feel guilty about basically every parenting choice we make, but I'm not sure that makes anything better.
Truer words were never spoken.