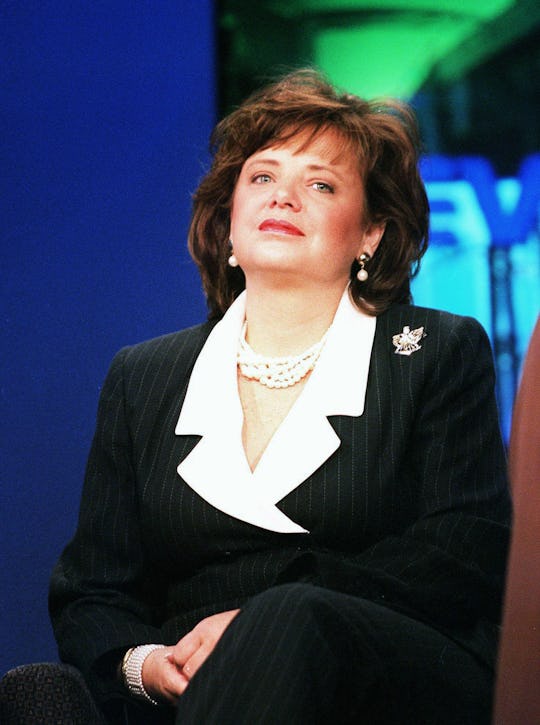 MARIO TAMA/AFP/Getty Images
This Video of Patsy Ramsey In A Beauty Pageant Shows The Tradition In The Ramsey Family
One of the most notable things about the JonBenét Ramsey case, aside from the fact that it is still unsolved 20 years later, is the fact that like her mother before her, JonBenét was a beauty pageant winner. Because years before JonBenét was even born, Patsy was a beauty pageant queen, even crowned Miss West Virginia in 1977. This video of Patsy Ramsey in a beauty pageant gives you an idea of what JonBenét might have grown up to look like in higher caliber pageants, but also show you who Patsy was before she became a wife and mother.
It was likely Patsy's love of the world of pageants which drove her to involve JonBenét in them as well, as has been evidenced by the countless photos and home videos that have surfaced of JonBenét participating in different beauty pageants over the course of her young life. Although Patsy won Miss West Virginia in 1977 when she was a sophomore studying journalism at West Virginia University, she would marry John Ramsey three years later at 23 and put her pageant days behind her. Obviously no one can really know where she would have gone in life in the world of beauty pageants, had John not come along and she hadn't gotten married so young, but as the wife to a prominent businessman, Patsy was able to live a life of beauty, even if she wasn't competing for crowns or sashes.
After winning Miss West Virginia, Patsy went on to Atlantic City to compete for the title of Miss America, furthering her place in the pageantry world. Since Patsy's younger sister Pamela won the same title of Miss West Virginia three years later, it's clear that beauty pageants were a tradition in the family, and it makes you understand just a little bit more, the reasons behind Patsy involving JonBenét in pageants as soon as she was able to.
Seeing Patsy walking across the stage as a beauty pageant contestant, younger and full of smiles, shows us how much she clearly enjoyed the life and obviously wanted that for her daughter too. She also likely didn't expect all of JonBenét's carefully photographed head shots to eventually be seen around the world in news snippets and on magazine covers after her tragic murder on Dec. 26, 1996.
At the time of JonBenét's murder, it was easy for the public to slam Patsy for her daughter's involvement in beauty pageants at such a young age, but judging from Patsy's own history and her family's overall, they were clearly a rite of passage and a world that the family was able to share in together. In a 2000 interview with Barbara Walters, Patsy was asked if being involved with the pageants was fun for them both to which Patsy replied, "It was the most wonderful time of my life," which is seemingly accurate, as we can see in the photos and videos of both Patsy and JonBenét competing in pageants.