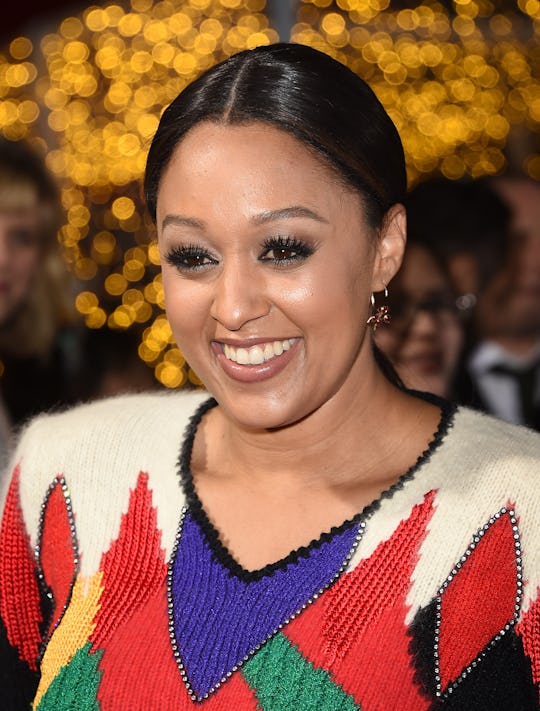 Jason Merritt/Getty Images Entertainment/Getty Images
Moms Are Loving Tia Mowry's Honest IG Post About Her Body 6 Months Postpartum
Tia Mowry-Hardrict has been a mom of two for six months now. As most parents already know, six months can feel like a lifetime with a baby. They change so much and you change so much, but it can also feel like time is crawling by... it's weird. But Tia Mowry's postpartum update six months after giving birth sheds light on a few issues beyond just how much her little girl has grown. Because giving birth takes its toll on a woman's body that does not necessarily end mere months afterwards.
The Sister, Sister alum and lifestyle guru welcomed daughter Cairo Tiahna Hardrict with husband Cory Hardrict on May 6. Baby Cairo also has a 7-year-old brother Cree in the family. Since giving birth, Mowry has been giving fans updates about her own postpartum progress which has been super relatable. For instance, as People reported at the time, she shared a sweet picture of herself two weeks after giving birth in an attempt to remind other moms that they shouldn't feel pressured to have the same body they remember prior to giving birth.
"This is MY #postpartum Two weeks in. Do I still have a belly yes," she wrote on Instagram. "I actually look like I'm 4 months pregnant and that is OKAY. I wanted to shine a light on how our society creates false expectations after a woman gives birth."
Flash forward to the present, and Mowry is still using her social media influence to reach out to other new moms with her honesty and transparency. On Wednesday, Nov. 28, she shared her six-month postpartum update while holding Cairo and got real about her body and her battle to continue breastfeeding as a working mom as she wrote in the caption:
Still breastfeeding and pumping while working. Has it been easy? No. However, I've continued to push through #mastitis and working sometimes 16 hour days.
Mastitis is a painful inflammation in the breast tissue that most often occurs in breastfeeding moms, and it can make feeding your baby a real struggle. So kudos to Mowry for powering through — it's not easy.
Mowry went on to say she still has a "little pouch" because of a condition known as Diastasis Recti, "when the abs separate during pregnancy. Shining a spotlight on this because I had never heard of it. Have to go hard with core work to restore. We will work on that later:)"
WebMD describes Diastasis Recti as a condition that leaves your belly sticking out because the space between your left and right abdominal muscles has widened. It's actually very common, according to Parents, even if you haven't heard of it; approximately two-thirds of pregnant women have it, and giving birth to more than one child makes it more likely. As does having kids close together, or after the age of 35.
The cookbook author's easy going attitude about her postpartum body really it home with a lot of moms, who took to her Instagram feed to thank her and share their own stories. "I'm 6 months postpartum as well. You are such an inspiration! You make me feel so much better about my baby curves after having her," one follower commented.
Another wrote, "Love u so much for your bubbly raw truth my baby is now 5mths & i look super bloated..."
As for little Cairo? Her mom wrote that she is "sitting up, waving, laughing, babbling, and holding her bottle :)"
This postpartum update six months after the fact is a great reminder from Mowry that your body does not simply snap back after giving birth. That it's OK if you're still struggling to find your balance, and perhaps most importantly... you're not alone. There are other moms like you who are working things out, so give yourself a break.
This first-time mom wants to have a home birth, but is she ready? Watch how a doula supports a military mom who's determined to have a home birth in Episode One of Romper's Doula Diaries, Season Two, below. Visit Bustle Digital Group's YouTube page for the next three episodes, launching every Monday starting November 26.