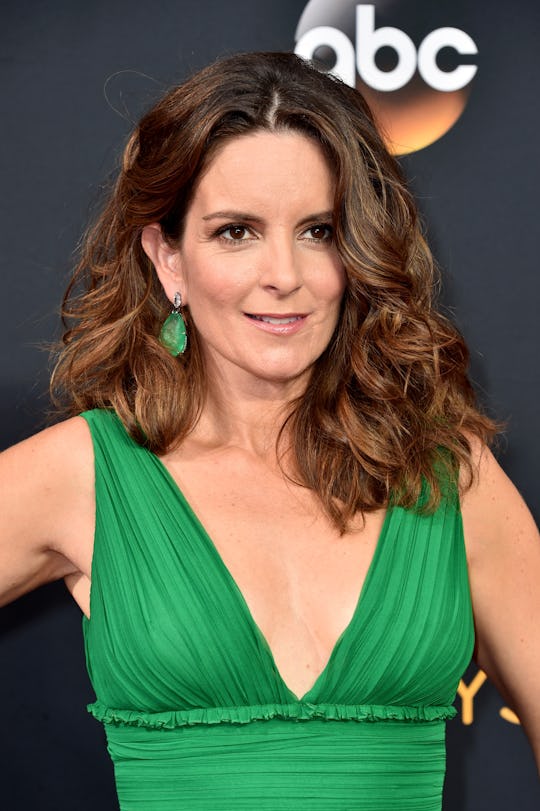 Alberto E. Rodriguez/Getty Images Entertainment/Getty Images
Tina Fey Speaks Out About Carrie Fisher's Death
You know how they always say "it takes one to know one?" Tina Fey's reaction to Carrie Fisher's death shows that it's not hard for one awesomely smart and talented woman to recognize another one. Fey's reaction to Fisher's death is heartfelt, funny, and proof that Fisher was just the kind of woman all of her fans imagined her to be, whether it was through Star Wars, her books, or the great cameos that she made on shows like Fey's 30 Rock.
Fisher appeared in an episode of season two (episode four if you want to quickly Netflix it afterwards) called "Rosemary's Baby," where Fisher plays an aging comedy writer that Fey's character, Liz Lemon, absolutely idolized as a child. At first, Fisher's character appears to be the feminist icon Lemon remembers her as, but then hilarity ensues when Lemon realizes that her idol has sort of lost her marbles. There's also an episode where Liz Lemon dresses up as Princess Leia to get out of jury duty. As one does, of course.
Upon hearing of Fisher's death, Fey told The Daily Beast that Fisher "meant a lot to her." She added, "Like many women my age, Princess Leia occupies about sixty percent of my brain at any given time. But Carrie's honest writing and her razor-sharp wit were an even greater gift. I feel so lucky that I got to meet her. I'm very sad she is gone."
It's true that many will remember Fisher for her role in Star Wars and her acting, but like Fey, she was a writer at heart. Over the course of her career, Fisher wrote three memoirs and a handful of novels. In all of her written work, she addresses just about everything you can imagine in the most Carrie Fisher way possible. She speaks frankly about living with bipolar disorder and getting electric shock therapy in Shockaholic, her struggle with addiction and substance abuse in Wishful Drinking, a little bit of everything in between in Postcards From The Edge.
In addition to all of that writing, Fisher was always an open book in interviews and media appearances. Fisher was an ardent feminist, had a quick wit, and loved dishing about all the random things that go into being a successful woman. It's no wonder that she and Fey had a mutual respect for each other — Fey's own memoir Bossypants is in the same tradition as Fisher's own written work.
Fisher, 60 years old, suffered a heart attack on Friday while on a flight from London to Los Angeles. She spent the weekend in the intensive care unit before dying of complications on Tuesday.