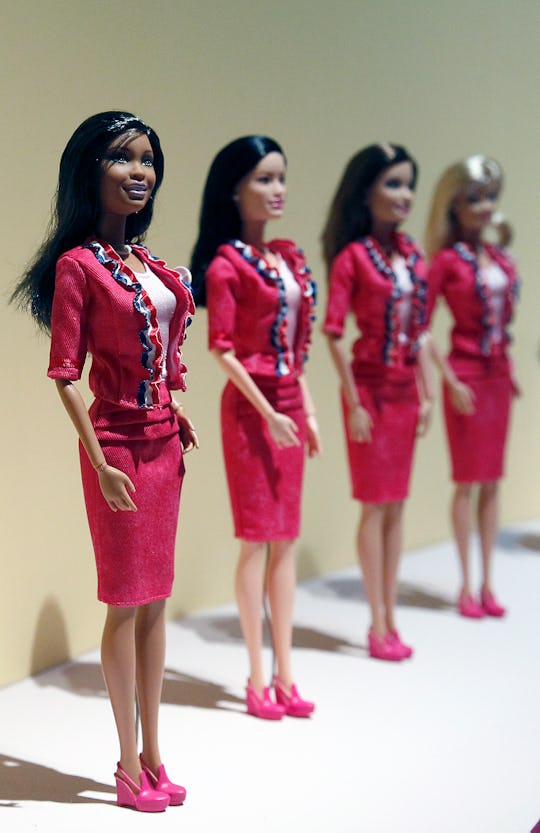 Thierry Chesnot/Getty Images Entertainment/Getty Images
Toddler's Reason Why She Wants A Black Doll Is Simple
It would be so great if more people in the world could be more like Sophie Benner. If more of us could all be a little more loving and a lot more outspoken about all of the good in this world, the world would definitely be a better place. Because this little toddler's response to a cashier who asked her why she wanted a black doll was utterly amazing.
Sophie Benner of Clover, South Carolina, was at Target shopping with her mom recently. The two of them had decided to go celebrate the end of Sophie's potty training by buying a present. Her mom, Brandi Benner, told People that Sophie eventually decided on a doll dressed as a doctor for reasons that were obvious to her mother:
She was looking at all the dolls and telling me they were all so pretty and when she saw the doctor one she stopped and said, 'Mommy, she's a doctor like me! I want this one.'
Unfortunately, an unnamed cashier didn't seem to agree with Sophie's choice in dolls, according to Benner. Benner said in a Facebook post that the cashier asked the little girl: "Are you sure this is the doll you want, honey?"
Sophie replied that she did, indeed, want the doll, and Benner said the cashier persisted by saying:
But she doesn't look like you. We have lots of other dolls that look more like you.
Seriously, cashier, let it drop. While some kids might have been justifiably stumped or flustered, Benner said Sophie was quick to come up with this mic-drop response just as her mom was about to step in:
Yes, she does. She's a doctor like I'm a doctor. And I'm a pretty girl and she's a pretty girl. See her pretty hair? And see her stethoscope?
Because this little girl wants to be a doctor, and when she looked at her new doll that's what she saw; a pretty doctor with a stethoscope. Brandi Benner told The Huffington Post:
She calls herself 'Dr. Sophia.' Everyone in the house gets several checkups a day from her.
After being eloquently, kindly, and openly schooled by an enlightened toddler, the cashier reportedly let it drop. And Brandi Benner, understandably proud of her daughter, shared the experience to highlight an important point:
This experience just confirmed my belief that we aren't born with the idea that color matters. Skin comes in different colors just like hair and eyes and every shade is beautiful.
Benner's Facebook post has since gone viral, with nearly 600,000 likes, 221,000 shares and 39,000 comments. Target told The Huffington Post: "We're aware of this situation and will use it as a training opportunity with our team."
As for Sophie? She's moved on with her life. Her mom said she's been hanging out with her doll, who she named Meagann Cece (or Dr. Meagann Cece to patients). I guess in Sophie's world, becoming internet famous overnight pales in comparison to finding that perfect doll, the one who represents the doctor she plans on becoming some day.