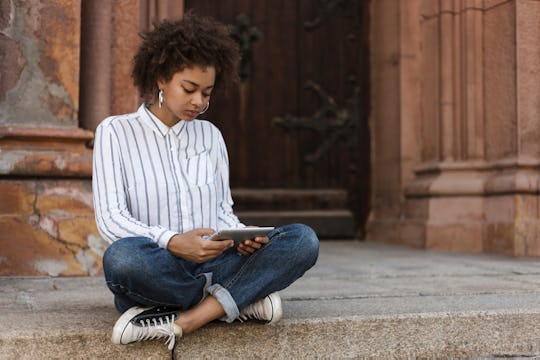 Shutterstock
Unexpected Ways Toxic Positivity Sneaks Its Sunshiny Way Into Your Day
Stay positive! Good vibes only! Our culture's smiley insistence on feeling happy 24/7 now has its own name: "toxic positivity." And this happiness pressure has started to raise concern among mental health experts. While you might not think you're subjected to this pressure to be all smiles all the time, there are many unexpected ways messages of toxic positivity may be a part of your life.
I reached out to Dr. Allison Niebes-Davis, a licensed clinical psychologist, for her professional definition of the problem: "Toxic positivity is an oversimplified approach to difficult stuff. It insists on people only seeing the bright side, that they be happy, cheerful, and positive. Phrases like 'Just think positive,' 'It'll get better,' and 'Everything happens for a reason' are frequent offenders."
But what's so bad about being positive, right? Isn't that a good thing? Well, not when it's taken to the extreme. As Dr. Niebes-Davis explains to Romper, "Toxic positivity minimizes painful emotions and downplays difficult experiences. It sends a subtle but clear message that there's no space for sadness or tough stuff. When we insist on only looking at the positive, we shame people for struggling, and as a result, they often feel isolated and alone."
Toxic positivity is so interwoven into our current culture that it pops up in ways many of us probably don't even register. As Dr. Neibes-Davis says, it's "sneaky." Below I point out the top three ways it sneaks its rainbow-patterned way into your day.