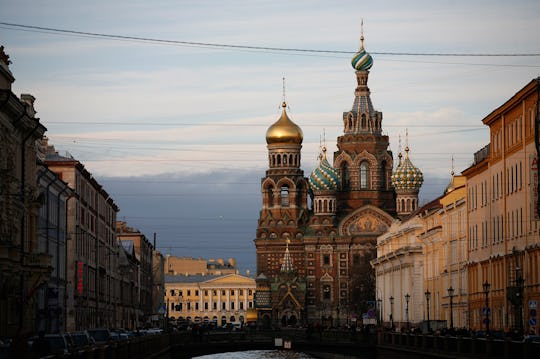 Harry Engels/Getty Images Sport/Getty Images
Tributes To St. Petersburg Highlight A Double Standard
The Russian city of St. Petersburg was rocked Monday when bombs exploded between two underground metro stations, killing at least nine people and injuring 50 others. But the attack seems to have garnered little attention on social media. The lack of tributes to the St. Petersburg highlight the double standard of remembering victims.
According to BBC News, Russian law enforcement said a blast hit a train traveling between the Sennaya Ploschad and Tekhnologichesky Institut stations on Monday at around 8 a.m. Eastern Time. Russian authorities first reported that the explosion killed 10 people, but later dropped that number down to nine.
People in St. Petersburg quickly took to social media to help each other navigate the scene and find their way home. Locals began to use the hashtag #домой (translated to #Domoi, meaning "home") on Twitter and a Russian version of Twitter, VKontakte, according to BBC News. Noticeably absent, though, is the outpouring of sympathy and solidarity on Twitter, Facebook, and other social media sites. Although some users have shared prayers for the the victims of the St. Petersburg attack under #PrayforRussia, the hashtag has failed to trend.
The same goes for #PrayersForStPetersburg. Only a handful of Twitter users have posted to the #PrayersForStPetersburg hashtag to express their condolences, though a few are from May 2015. This is in stark contrast to how people around the world have responded to past tragedies, such as the terrorist attack at the British parliament in London two weeks ago. In all, the gravity of the explosion has seemed to blow over relatively quickly compared to other recent tragedies around the world.
The silence has led some to claim that there's a double standard that's driving the lack of shock and concern over the attack in St. Petersburg. People have suggested Russian President Vladmir Putin's alleged involvement in the recent United States election that led to Donald Trump's presidency has driven the overwhelming silence over the deadly explosion.
On the surface, the lack of a trending hashtag using the common #Prayfor prefix would suggest that people are not as invested in the crime because the explosions happened in Russia — a country in which the United States has had fraught relations for decades. But these people who died in the St. Petersburg metro station bombing were innocent, and deserve just as much support and prayers as victims in other attacks.
Russia's National Anti-Terrorism Committee said it had found and defused a second bomb at a different metro station in the city, according to BuzzFeed News. The cause of the Monday attack in St. Petersburg has yet to be determined according to officials, BBC News reported.