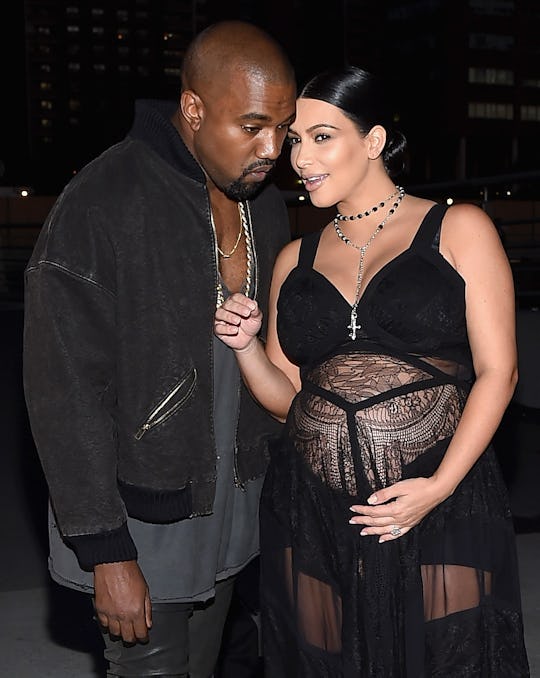 Twitter Jokes About Kim Kardashian and Kanye West's Baby, Because Of Course
He's here! This morning, Kim Kardashian gave birth and the baby is already blowing up on Twitter. As the Internet anxiously awaits details about the newest member of the Kardashian-West family, people are passing time by making jokes about the baby's potential name.
Of course, Kim's pregnancy has been anything but funny. After experiencing complications with her last pregnancy, she decided to induce labor before her Christmas Day delivery date. "With the issues I had last time, my risk of having preeclampsia and placenta accreta are increased," she wrote on her blog. "There's not a whole lot I can do to prevent it, so my anxiety is a little high leading up to my delivery." But things grew more complicated when Kim revealed the baby was breech, forcing her to undergo an external cephalic version to turn the baby to a head-down position. Between the complications and high-risk, we should be nothing but grateful that the baby has arrived and is doing well.
But since baby and mom are doing just fine, according to Kim's website, Twitter followers feel OK cracking a joke or two when it comes to the newborns potential moniker.
Within hours of his birth, Kimye's baby boy is already famous on Twitter, with or without a name. And while it's fun to snark at the Kardashian-West clan, deep down the Internet knows it's already in love with this kid.
Image: Michael Loccisano/ Getty Images