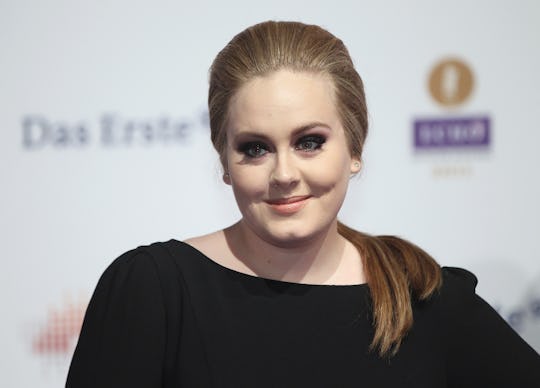 Twitter Reactions To Adele's New Album, '25,' Consist Mainly Of Happy Tears
The excitement has been building like the crescendos in "Rolling in the Deep," so it's no surprised that after 3 years of waiting, fans are reacting to Adele's new album, 25 with some strong emotions. Listening to 25, I have to say that I can't blame them. Where do I start? The lyrics. The way Adele owns the videos released so far. The regret in "Hello," and the badassery in "Remedy." Then there's the fact that she said having her kid enabled her to make this album and that listening to Madonna reminded her that she could do working motherhood. And theres the way her son makes a cameo in "Sweetest Devotion."
It makes sense that fans have been hungry for this album, even if 25 did leak earlier in the week. This is the songstress' first album since 2011, in which she brought home pretty much every music award there is for her second album 21. The only question is whether 25 can possibly live up to 21. Nearly every song on that album felt like a musical tour de force, so Adele had her work cut out for her.
So far, if Twitter is any indication, Adele was up to the task. 25 is holding its own nicely, with fans and listeners weighing in on pretty much every aspect of it. Some folks on Twitter wanted to talk about the lyrics, others about Adele's voice, and others just wanted to share where they were when 25 reduced them to tears:
The Lyrics
The Sounds
The Feels (Which Involve Tears...Lots Of Tears)
Again, I can't say I blame them.
Image: Sean Gallup/Getty Images Entertainment