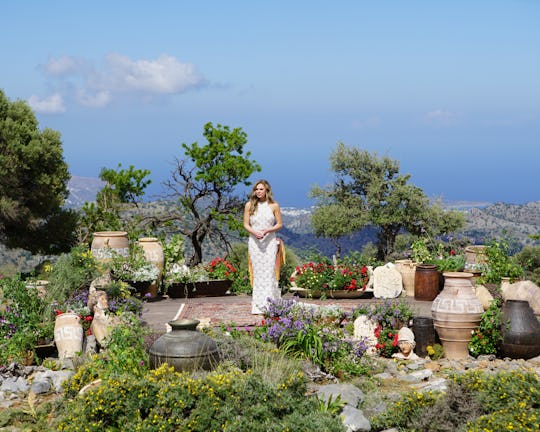 Mark Bourdillon/ABC
Twitter Could Barely Keep It Together When Peter Left On 'The Bachelorette'
Hannah Brown made her gut-wrenching cut to the final two at the top of the Jul. 29th episode of The Bachelorette, and even though everyone sort of knew it was coming, the Twitter reactions to Peter leaving on The Bachelorette were devastating all the same. Of course, Peter took it like the thoughtful, sensitive champ he is, even though he was clearly shattered.
Hannah herself could barely get the words out as she explained to Peter that, really, there was no explanation for why he was being sent home. She reaffirmed that they'd had an amazing fantasy suite week, there were no issues in their relationship, and he'd done nothing wrong. "Everything that our relationship has been is perfect and it has been so easy," she choked out while sobbing. "You're like the dream guy."
Peter managed to hold it together himself so he could support Hannah through her heartbreak (aw!), putting on a tiny, brave smile and saying, "You will truly always have a piece of my heart and I mean that. This sucks right now. This hurts. But I don't regret anything about it. I truly don't."
He did finally break down when she hugged him goodbye, and they both cried together for a long time. Eventually, though, Peter gathered himself up and piled into his car.
"This sucks. I did not see that coming at all. And like, I'm not mad at Hannah, I'm really not," Peter said once he was alone in the van. "I'll never forget this journey and how beautiful it was in so many ways. I fell in love with her and I swear I don't regret anything. I know I have a ton of love to give and I thought it was Hannah, I truly did."
Chris Harrison cut immediately to an interview with Peter after the emotional split aired, which was even harder to watch, namely because his whole family was in the audience. Seeing how upset Peter's mom was for him gave viewers one final taste of his preternaturally wholesome family this season. In his interview, Peter admitted to Chris that he was still in love with Hannah; he didn't think it would have been possible for him to move on in the two short months since filming wrapped. But, of course, he still had questions for her now that he'd had some time to process.
In their emotional reunion — for which Hannah had to look directly at Peter's sobbing mom while chatting with him — Peter asked for more clarity on their breakup and, this time, Hannah had a bit more to say. She explained how, during filming, she wanted Peter to be more open and less guarded sooner — even though watching the season back, she understood that Peter had big feelings much earlier than she realized. Peter replied that he completely understood that (because he's a literal angel), and he and Hannah soon moved on to cracking jokes about the windmill together, which was completely adorable. Needless to say, Peter has a very strong campaign for the next Bachelor ahead of him, should he choose to take it, and his parents certainly got the future Bachelor in-laws edit.