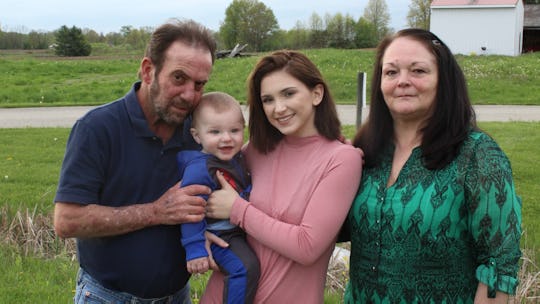 TLC
How 'Unexpected' Star McKayla Has Over 80,000 Instagram Followers
McKayla from Season 1 of Unexpected is back for Season 2. Her son, Timmy, is now eight months old — and she suspects that she's pregnant again. Unexpected star McKayla's Instagram shows her life as a teen mom and, according to some fans, hints that she is indeed pregnant again.
For the most part, McKayla posts primarily what her other cast members post: photos of her baby. It'd be pretty hard not to. Timmy is a very cute kid, after all. Unlike some other teen moms on Unexpected, though, McKayla's Instagram is part of her emerging brand. She has around 80,000 followers on her account as well as over 100,000 subscribers on her YouTube channel, McKayla Atkins. Her video titled "How I found out I was 16 and pregnant" has garnered over one million views so far.
McKayla's content is focused on her life as a teen mother, and it seems like she really wants others to get a glimpse of what life is actually like when you have a baby at 16. Her Instagram account is no different; while it doesn't have the vlog content of her YouTube page, she's not hesitant to show off her son and growing family. Here are some things I noticed from her account.