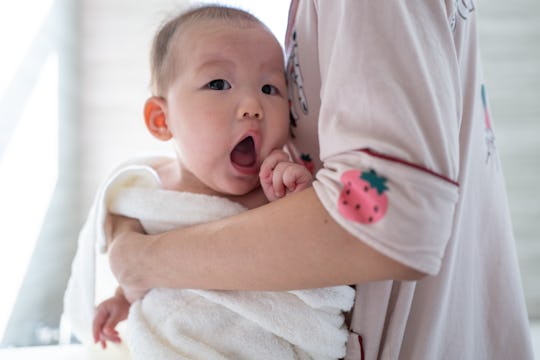 Navinpeep/Moment/Getty Images
20 Unique & Snappy 1-Syllable Baby Names Beyond Max & Sam
Choosing just the right baby name is a process that can take days, weeks, months, or right up to delivery. The time when name-selection was as simple as naming all the kids after Dad, Mom, and favorite relatives is pretty much gone. Now we have a lot more choices, which means a lot more headaches. But one option parents-to-be shouldn't overlook is picking one of the many unique baby names with one syllable out there.
I sometimes think we parents get so caught up in the romance of the multisyllabic "ella," "ana" and "son" names that we forget the impact of their simpler compatriots. A one-syllable name has snap and sass; would 007 be as cool if he introduced himself as "Bond. Ignatius Bond"? Most small names also have a friendly informality about them; calling the Duchess of Cambridge "Kate" rather than her given name of Catherine makes her seem more approachable as a royal. And when movies, TV shows, or commercials feature a personable, everyone's-buddy character, odds are his name is Bob, Sam, or Mike.
Instead of giving your new baby a name you're planning on shortening anyway, why not opt for a zingy short name that can stand on its own? The usual assortment — Max, George, Jane, Grace — are all good possibilities, but you could go a step further and gift your child with a less-used name that will be as special as they are. Here are just a few unique one-syllable baby names.
This article was originally published on