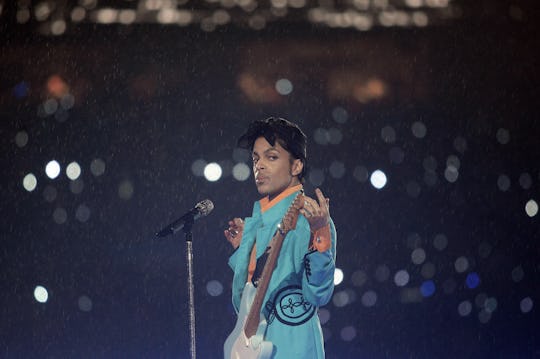 JEFF HAYNES/Getty
Videos Of Prince's Best Performances That Ensure His Legacy Will Live On
Though their are thousands of musicians in the world, very few can make jaws drop every time they take the stage. Doing so requires specific skills and talents. Prince, for those who were ever lucky enough to see him perform, had the talent, skill, and so much more. As the world mourns the loss of the pop star, fans have turned to YouTube to re-watch videos of Prince's best performances. And though few of his live performances are available, it's enough to fill the void that the legend has left behind.
TMZ was the first publication to report that Prince died on April 21, though the cause of his death has yet to be determined. According to the site, the 57-year-old singer was found in his home in Minnesota after the emergency dispatch sent a team to his home following a call. The death comes a mere week after Prince was hospitalized following an emergency plane landing in Indiana. Though the reasons behind his hospitalization were muddled at first, ABC news reported that Prince was being treated for the flu, which he had been dealing with for several weeks. After a few hours in the facility, the singer was released. And, to prove he was in perfectly good health, Prince hosted a last-minute concert the day after his stay. Though he didn't sing, he danced along with the crowd and told them to, "wait a few days before you waste any prayers."
Unfortunately, it seems the prayers may have been necessary before then. Now, as fans grieve over the loss of the "Purple Rain" singer, they are turning to YouTube to do it. To help you cope with the loss of the legend, here are a few of his most memorable performances.