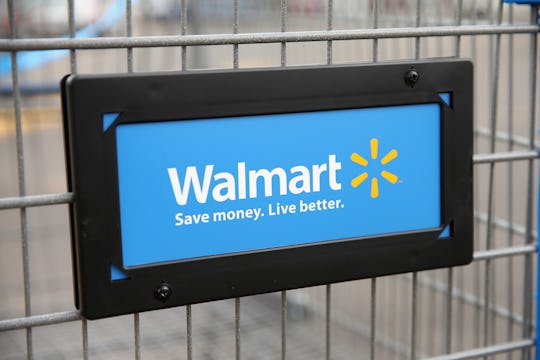 Scott Olson/Getty Images News/Getty Images
It's Not Even Friday Yet, But Here's A Sneak Peek At Walmart's Cyber Monday Sale
In all the fuss about Thanksgiving and Black Friday, I almost forgot about Cyber Monday, and for that, I am ashamed. At some point, we as a country recognized that after days of forced interaction with others, everyone deserves 24 hours of solitude in the form of online splurging, for which I am eternally grateful. Cyber Monday is the light at the end of the tunnel that makes all holiday small talk worth it, so to get you hype for this blessed day, here's a sneak peek at Walmart's Cyber Monday deals.
Cyber Monday is like Black Friday's calmer, more low-maintenance little sister, and I'm glad Walmart seems to love her as much as I do based on the glimpses I've seen of their CM deals. The superstore hasn't released the full list of their Cyber Monday deals yet, but their Black Friday sales (which should technically be called Thanksgiving sales because they open at 6:00 p.m. on Thursday, but I digress) are already pretty spectacular on everything from apparel to home goods, so I've got a good feeling about the rest of their Monday sales. Also, I'm enticed by anything I can save money on while I'm in my pajamas, so I'll definitely be heading to Walmart's site on the 26th.
Take a look at the deals Walmart is teasing, and get as excited as I am about the never-ending sales that are coming your way this week.