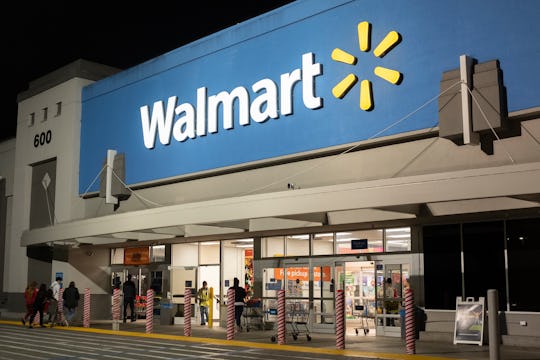 NurPhoto/NurPhoto/Getty Images
Walmart's Top 10 Toys From The Last Decade Will Give You A Major Dose Of Nostalgia
Throughout childhood, I've seen Cabbage Patch Kids, Tickle Me Elmos, Tamagotchis, Beanie Babies, and Polly Pockets end up as major news stories in the weeks leading up to Christmas, and it looks like the current generation of kids will remember Walmart's top 10 toys from the last decade with similar gusto. Remember when people were selling Fingerlings for over $100 when they were just $11 on a shelf? Ah, memories. What a holly jolly time to be alive.
Not surprisingly, there are some throwbacks from '90s popular toys on this list curated by Walmart, and of course, toys from Disney movies and TV shows. It also wouldn't be a top toy list without the latest in technology, right? Remember how crazy it was to have a virtual pet living in your pocket that you had to feed, walk, and play with or it would earn its angel wings and fly? That was some stress, y'all. Turns out, our kids were freaking out over similar toys, like a small little being that actually hatched out of a huge egg. (People lined up at Target for these, and now they're wasting away in the bottom of a toy box.) And while, unfortunately, the Beanie Babies fortune turned out to be a huge hoax, they were still fun to collect — even if they're not worth anything and are all in bins in our attics with the heart tag still in tact.
Since 2009 wasn't that long ago in the grand scheme of things, there's a small chance a kid in your life still has one of these languishing in a playroom somewhere. And they're already pushing it aside to make room for this year's hottest toy.