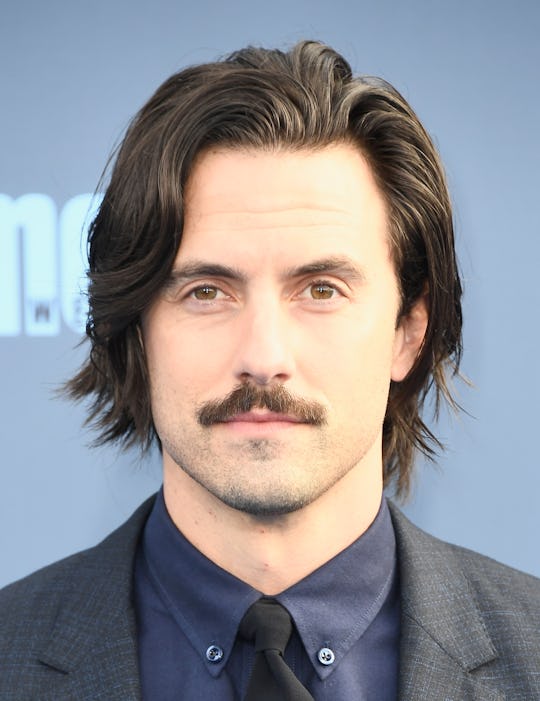 Frazer Harrison/Getty Images Entertainment/Getty Images
Was Milo Ventimiglia Snubbed For A Golden Globe? 'This Is Us' Fans Are Not Too Happy
This Is Us has been NBC's breakout dramedy of the Fall, gaining the kind of attention that makes it an easy Parenthood replacement, full of feel good moments and too-sad-to-see-through-your-tears scenes. When the 2017 Golden Globe nominations were announced Monday morning, Chrissy Metz and Mandy Moore, two of the supporting actresses on the series, were listed among the other powerhouse names in the category Best Supporting Actress in a TV Series. But was co-star Milo Ventimiglia snubbed for a Golden Globe? The This Is Us star has been an integral part of the series so far and has delivered some noteworthy emotional scenes of his own.
Unfortunately for fans everywhere, Ventimiglia was not nominated for a 2017 Golden Globe award. Metz, who plays Kate, his on-screen daughter as an adult got her nomination, as did Mandy Moore, his This Is Us wife, in the same category. As an ensemble, This Is Us received a Golden Globe nomination for Best TV Series, Drama. It's going to be up against tough competition like Westworld — another breakout hit — Game of Thrones, The Crown, and Stranger Things. But Ventimiglia was not nominated for a 2017 Golden Glove award himself, in any individual category.
Of course that hasn't stopped him from being super excited for his co-stars. "So proud of our cast and crew," he wrote on Twitter Monday morning, following the Golden Globes announcements.
This Is Us premiered on NBC earlier this Fall and has already gained a huge following. Still, it was surprising to see the drama nominated in any Golden Globe award category at all, much less some of the main ones, given it's freshman status. But since two actresses were nominated for Golden Globes, why wasn't Ventimiglia recognized?
Pretty much everyone on the drama has had their fair share of emotional scenes so far this season, which is likely what garnered the Golden Globe nominations for both Metz and Moore, but Ventimiglia was snubbed and fans are, understandably, hurt.
Luckily, since This Is Us is such a new show, there will likely be plenty of time for Ventimiglia to gain the sort of attention he deserves for the role in future award ceremonies, just as his co-stars already have. And getting snubbed at the 2017 Golden Globes doesn't make fans who love him as Jack, the super present dad in the show, love him any less. (And also Jess from Gilmore Girls because Jess.) If nothing else, fans can rest easy in the knowledge that Ventimiglia was nominated for a 2017 People's Choice Award and since This Is Us is barely halfway through it's first season, it could be up for even more accolades in the coming months.
This Is Us airs on NBC and will return on Jan. 10.