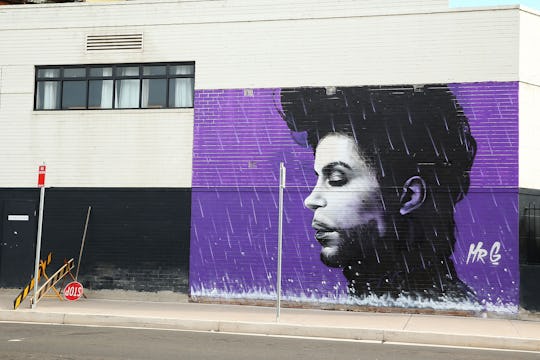 Brendon Thorne/Getty Images News/Getty Images
Was Prince Sick Before He Died? A Search Warrant Turned Up Some Clues
Ever since legendary singer Prince died on April 21, details on his last days have continued to be discovered which have begun to shed light on his last moments. Now, new medical information uncovered under a search warrant filed in Hennepin County District Court in Minnesota could possibly lead to more information on the state of Prince's health prior to his untimely passing. So was Prince sick before he died?
The recent search warrant identified a medical professional who had reportedly seen the music legend the day before he passed away, and who had prescribed him medication, although the specific prescription was not disclosed (likely due to medical privacy laws). A later raid by the DEA was conducted on Tuesday night, with officials hoping to uncover some new information about the singer's passing.
"Detectives are revisiting the scene at Paisley Park as a component of a complete investigation," the Carver County Sheriff's Office tweeted on Tuesday evening. "No other information is available. 802jk."
According to the warrant obtained by the Los Angeles Times, Minneapolis-area Dr. Michael Todd Schulenberg indicated in an affadavit that he saw Prince on April 20, and earlier in the month on April 7. The court document indicated that Dr. Schulenberg allegedly performed tests and prescribed medication to Prince, and that the singer was supposed to fill the prescription at a nearby Walgreens. It also noted that Dr. Schulenberg returned to Prince's property, Paisley Park, on April 21, to give Prince "test results." The document stated that the doctor "appeared on the death scene," only to find that his patient had passed.
TMZ previously reported that according to its "multiple sources," Prince had made several trips to a Walgreens pharmacy in the week leading up to his death, but the court document did not indicate whether Prince had actually filled the prescription, nor did it divulge any information on the actual prescription or what it was for.
The search warrant was issued for the North Memorial Health Care Clinic in Robbinsdale, MN, where Dr. Schulenberg was previously employed. A spokesperson for the clinic revealed to the L.A Times this week that Dr. Schulenberg no longer worked there.
The warrant, stamped May 6, was previously filed for access to the following records:
Any and All medical records, documents, reports, charts, photographs, prescriptions, doctor notes and medical images for Prince Rogers Nelson (Prince's full name).
Any and All legal records attached to medical records/file for Prince Rogers Nelson.
The court document also noted that a man named Kirk Anthony Johnson said Prince had been hospitalized in 2014 or 2015 at the Two Twelve Medical Center in Chaska, MN, and that the singer "received fluids during his visit," the document read.
This news comes to light on the heels of recent reports which claimed that Prince had attempted to connect with a California doctor, Dr. Howard Kornfeld, the day before he died. Prince reportedly arranged to meet with Dr. Kornfeld, who specializes in medical treatment for chronic pain, as well as drug and alcohol addiction. Dr. Kornfeld sent his son, Andrew Kornfeld (who's not a doctor), to Prince's property the next morning. Andrew Kornfeld reportedly arrived at Paisley Park at 9:30 a.m. local time on April 21, and was one of the people who found Prince's body unresponsive, according to the family's attorney, William Mauzy.
An autopsy was done the day after Prince died, but authorities have not released the singer's cause of death. For now, fans still in mourning will need to be patient and hope that the singer's family gets the answers they need soon.