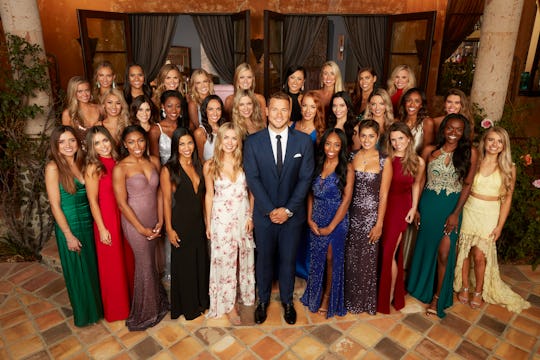 Craig Sjodin/ABC
'The Bachelor' Cast's Instagrams Will Tide You Over Until The Season Premieres
From the moment Colton Underwood was announced as the Season 23 Bachelor, there were a lot of questions — mostly about Colton's virginity and how fantasy suite dates would play out, but once that got old, the focus shifted to the women. And since the list is out and his potential wife could be somewhere in the mix of the 30 women, you have to wonder: What are The Bachelor cast's Instagrams? There's never a wrong time to social media stalk Bachelor contestants.
While Becca and Tia may be in his past, Colton somehow rose in popularity seemingly overnight and it makes you wonder what kind of women are going to be fighting for his love and roses this season on The Bachelor.
Luckily, most of the cast's Instagrams are public, so there's plenty to creep on to get to know them before the Jan. 7 premiere. As to be expected, some of the ladies already have impressive social media followings, likely well before they were announced as part of the cast, but social media "influencers" are nothing new to the franchise.
Among Colton's contestants these season, there are also a few women who seem like they could be legitimate candidates for a lasting relationship with the guy, so here's hoping that things work out for him in the end.