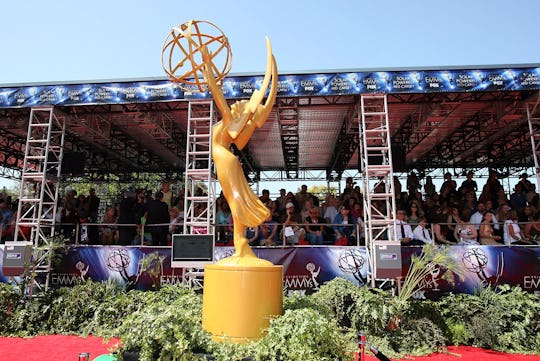 Frazer Harrison/Getty Images Entertainment/Getty Images
What Channel Are The 2018 Emmys On This Year? It's Going To Be 'Must-See TV'
The 70th Primetime Emmy Awards are just around the corner, which means we are all about to find out whether or not we have award-level taste in television or not. As an almost slavish watcher of television myself, I watch the Emmys every year; for the fashion, the potential for real-life drama, and the snacks I always make. Also I guess for the actual stars and such, but it's mostly about that delicious queso dip. What will the show look like this year, I wonder, and what channel will the 2018 Emmys be on in 2018? From all the reports I've seen, it looks like Emmy-watchers can expect a really serious Saturday Night Live vibe from the broadcast.
NBC will be airing the 2018 Emmy Awards live from the Microsoft Theater in Los Angeles on Monday, Sep. 17, starting at 8 PM EST. And yes, I heard an actual presenter saying that in special presenter-voice in my head as I wrote that. If you're into live-streaming, you can head to nbc.com to stream the event at your leisure. Because it's 2018 and not everyone has cable these days, obviously. Although television has gotten just so darn good over the past few years, some people I know named me who swore off cable are seriously considering returning in the near future.
Also can we talk about the fashion for one red hot minute please?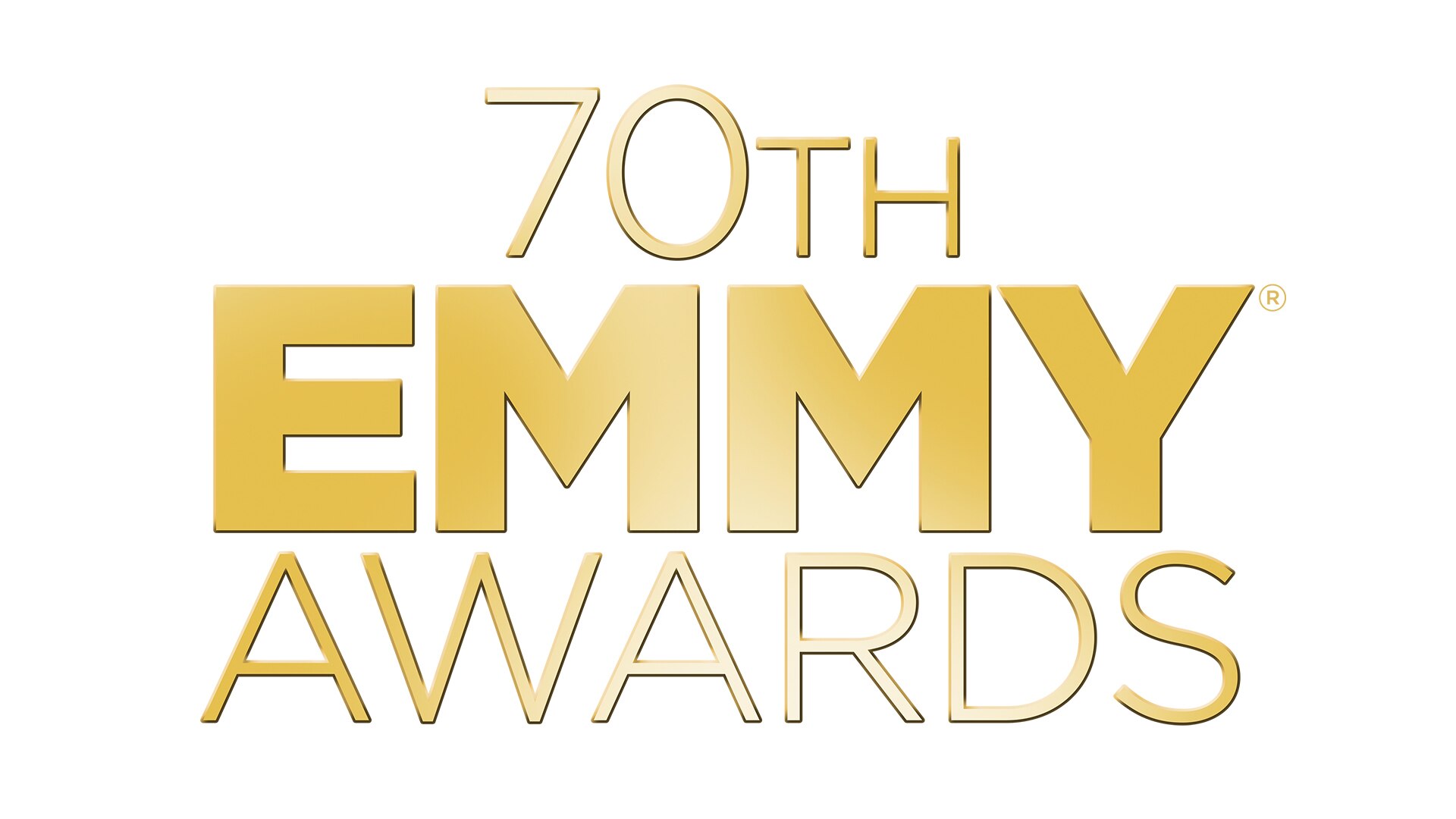 This year SNL Weekend Update hosts Colin Jost and Michael Che are set to host the annual awards show, with legendary SNL producer Lorne Michaels slated to produce. And you know what that means, don't you? The potential for a whole bunch of amazing SNL cameos if we're really lucky and get what we want. One particular cameo I would be truly excited about? Bill Hader, who will be at the awards show for his Emmy-nominated role in HBO's Barry, could possibly make a comeback as Stefon, the misguided club kid who would really love to be at the Emmys.
Both Jost and Che are newbies to hosting the Emmys, but they're not the first Weekend Update hosts to take the center stage at the Emmys; the show was hosted by SNL alumni Jimmy Fallon (2010) and Seth Meyers (2014). While Jost and Che are accustomed to a very different atmosphere than the Emmys, where they have to stand up in front of a bunch of famous people and try to make them laugh through their crippling nerves, NBC chairman Robert Greenblatt told Deadline he has nothing but faith in the pair:
NBC is thrilled to be the home of this year's Emmy Awards and with Colin and Michael in the driver's seat as hosts, along with surprise appearances by other cast members of Saturday Night Live, I think we are in for one of the funniest awards shows in a long time.
Whatever happens with the new hosts, I'm pretty sure the 2018 Emmys will be amazing for a few reasons. Some of the best shows on television are being celebrated like Game of Thrones, The Handmaid's Tale, and one of my own guiltiest of guilty pleasures, The Crown. The list of presenters is stellar, too; Tina Fey, Kate McKinnon, Millie Bobby Brown, and finally Kit Harrington have been listed among the presenters. And who doesn't love it when the producers put together 2 actors who have never met, give them an awkward script to read on a teleprompter, and try to make them charming on live television? While wearing uncomfortable dresses and heels, no less?
Other than my queso dip, it's the best part of the night.