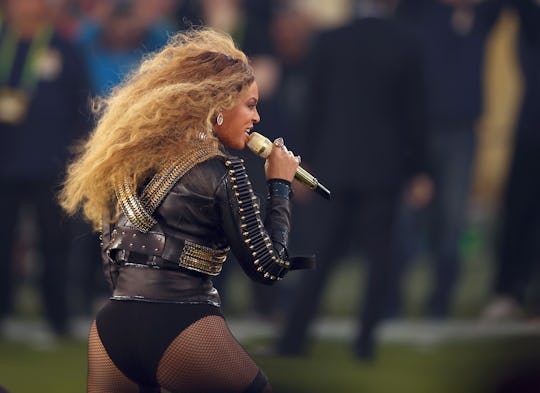 What Cities Will Beyonce's 'Formation' World Tour Visit? She Just Released Her Summer Plans
The best news coming out of the Super Bowl on Sunday night was that Beyoncé's Formation World Tour is happening this summer. So break out your calendars because the list of cities on Beyoncé' Formation World Tour are finally here. The singer announced the tour after the halftime show and promptly broke the Internet. This is not a drill.
The tour kicks off in late April in Miami. The queen of pop will make her way over to the West coast in May and head back east by the beginning of June. Her last U.S. tour date is June 12, in Hershey, PA. It's actually not a long list of cities for a "world tour." In total, Bey will hit 37 cities, and in Europe, she'll make her way through the United Kingdom, popping into Manchester, London, and Cardiff, among others. From there, she'll head to Ireland, then hit a few German cities before heading to Paris and Milan. She'll make other stops throughout Europe, as well.
An American Express pre-sale starts on Tuesday, February 9 (if Beyoncé's site ever goes back up). If you want to go to a show though, you're going to have to do more than clear your calendar. Average tickets prices for a Bey concert can go up to $300.
So get your cash flow in order and get in formation, people. Bey is coming to town!