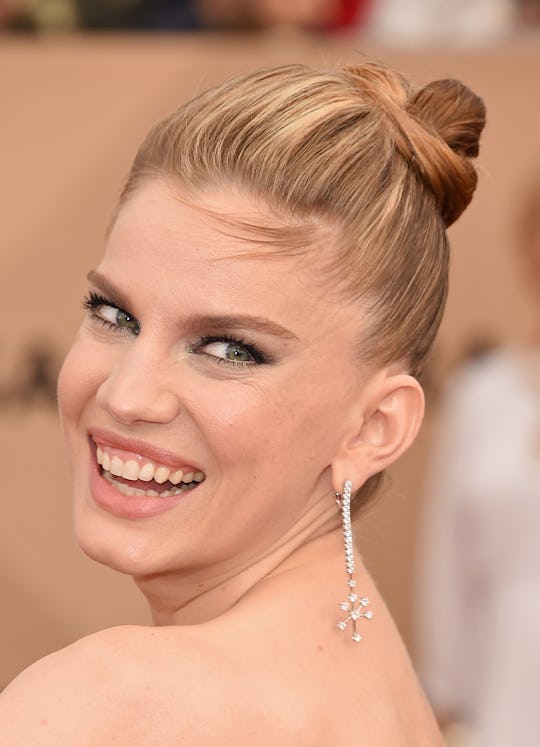 Jason Merritt/Getty Images Entertainment/Getty Images
What Did Anna Chlumsky Name Her Second Daughter? It's Classically Cute
Actress Anna Chlumsky and her business executive husband, Shaun So, recently welcomed the latest addition to their family. One month ago, the 35-year-old Veep actress gave birth to another baby girl. While the proud parents' lives are about to get just a little bit crazier, so will their oldest daughter's — 3-year-old Penelope Joan — who will also be quite busy on her own starting the exciting as a big sister. So, what did Anna Chlumsky name her second daughter? The happy couple chose a classically timeless name.
Clara Elizabeth was born on July 28, Entertainment Tonight confirmed on Friday. Back in April, Chlumsky revealed she was expecting her second child and managed to keep many details of her pregnancy private, including her due date and sex of the baby.
Roughly five months ago, she first shared her family's exciting news during an interview with Travel + Leisure magazine. She wore a form-fitting dress during the Facebook livestream, giving viewers a little hint. But the bigger and clearer hint was when the outlet asked her whether she and her husband had any vacation plans coming up, to which the now mom-of-two replied, "Being as expectant as I am, we're going to keep it low-key and try to get a beach vacation in pretty soon."
The My Girl star didn't keep everything secret about her second pregnancy and filled fans in on some of her biggest pregnancy cravings. Prior to giving birth, Chlumsky shared a pretty unique one on NBC's Last Call with Carson Daly.
"With this pregnancy, I want Japanese food all the time," she told Daly back in May, when she was six months pregnant. "I want sushi!" This was a bit different from her first pregnancy, where "it was all butter and pastries and sugar" and added that Penelope's sweet tooth matches her sugary pregnancy cravings.
The busy mom and actress — who has been nominated four times for an Emmy for her portrayal of Amy Brookheimer on HBO's hit political comedy, Veep — gushed to E! News about how much she loves motherhood and what it's like to watch your child grow up.
"It's awesome. I love it," Chlumsky told E! News back in April. "[Penelope's] becoming her own person and it's delicious to watch. She's really fun and really sweet. And she's very determined. I love all those things about her. If she wasn't my daughter, I'd want to hang out with her still. She's really good company."
As the fun times and girl goodness doubles for this beautiful family, it seems like little Clara Elizabeth will be in great hands with a big sister like Penelope.