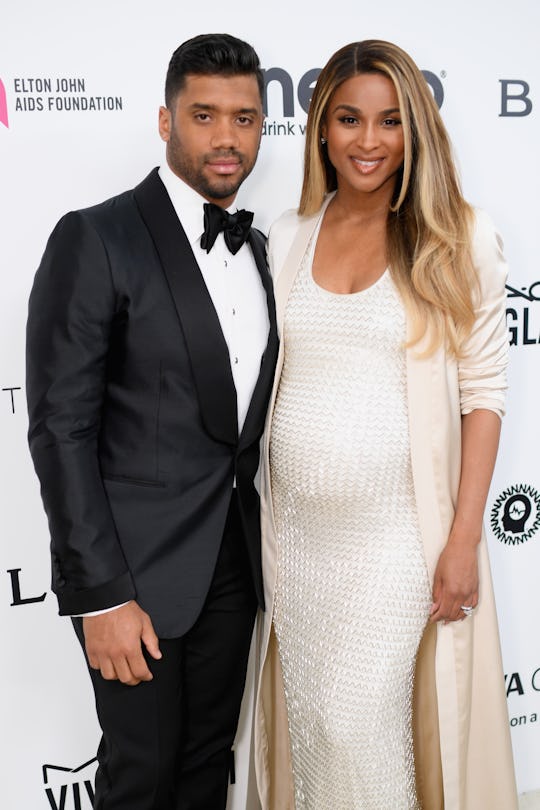 Dimitrios Kambouris/Getty Images Entertainment/Getty Images
Ciara Gives Her Baby A Name Fit For A Future Queen
There's a new celebrity baby for the internet to obsess over; singer Ciara and her husband, Seattle Seahawks quarterback Russell Wilson, welcomed a baby girl on Friday. The couple announced the arrival of their little girl via Instagram, and they even shared a little information about her birth with their fans. While it was nice to know the baby's birth weight, what fans really wanted to know was what did Ciara name her baby.
The singer didn't disappoint; she shared a sweet message for her baby girl on Instagram along with a beautiful picture of herself on the beach, watching the waves roll in.
Dear Sienna Princess Wilson, No matter how big the wave, we will always be your calm in the storm. We Love You. Love, Mommy & Daddy.7:03 pm 7 lbs 13 oz. 4.28.2017 Photo By Daddy
Sienna Princess Wilson; how fitting a name for the daughter of a queen like Ciara, right? The name Sierra is actually an Irish name, meaning "dark." According to She Knows, people named Sierra:
are excellent at analyzing, understanding, and learning. They tend to be mystics, philosophers, scholars, and teachers. Because they live so much in the mind, they tend to be quiet and introspective, and are usually introverts. When presented with issues, they will see the larger picture.
And of course, the middle name "Princess" means someone who is royal and hopefully gets to wear an abundance of tiaras throughout her life time. Name meaning by Yours Truly.
Sierra is the first baby for Ciara and Wilson, who got married in England in July 2016. Wilson has never had children, while Ciara has a 2-year-old son named Future Zahir from a previous relationship with rapper Future.
Throughout Ciara's pregnancy, the couple decided to keep the baby's name and due date private. Wilson said in an interview with Extra in February that he was "excited" about the pregnancy, but they planned to keep things private until the big day. When asked about the due date, Wilson said:
I can't say exactly. We haven't told really too many people at all. But it's getting close. We're getting there.
As for the baby's name, Wilson said the couple wanted to "make it special," and that both he and Ciara had a hand in making the final choice.
I think we both have some creative sense about us. So it's going to be cool.
They most certainly delivered. Because the name they chose, Sierra Princess Wilson, isn't just cool; it's fit for a future queen.