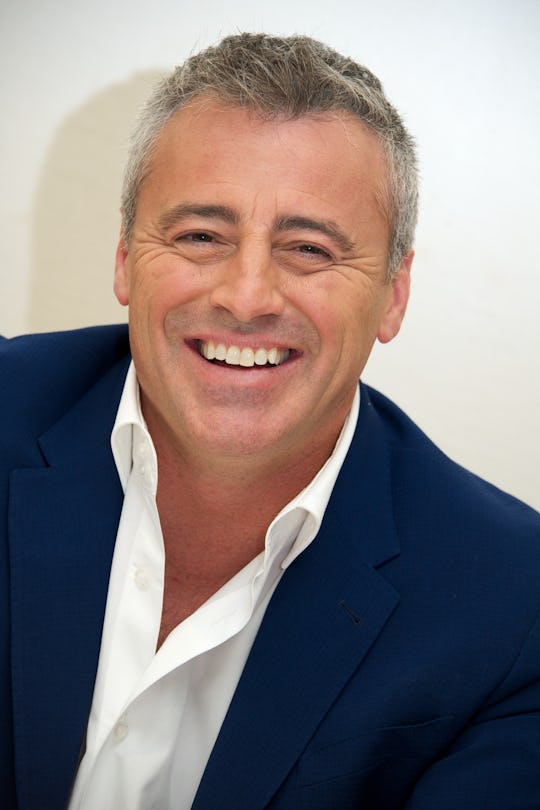 Vera Anderson/WireImage/Getty Images
What Did Matt LeBlanc Do After 'Friends'? How's He Doin'?
Oh my god, you guys! The night has finally arrived! I was just pretending to do some fake meditating on my bedroom floor and all I could think was, So no one told me life was gonna be this way... clap, clap, clap, clap! And if you didn't just start humming along to the theme song from Friends all I have to say is; Welcome to our planet, you strange alien. Luckily you arrived on the exact perfect night. Because tonight (almost) the whole gang — Rachel, Ross, Phoebe, Rachel and of course, Joey — will be getting back together. We know what most of the gang have been up to... but what did Matt LeBlanc do after Friends?
I'm sure we'll get a pretty decent idea when we see him tonight. (A little aside here; LeBlanc has aged like a fine wine. Silver fox, anyone? Sigh.) The cast is reuniting to toast director James Burrows tonight at 9 p.m. EST to celebrate Burrows' 1000th episode on television. Burrows, a veritable legend in television, has directed some of the greatest sitcoms of all time. Friends, Cheers, Will and Grace and The Big Bang Theory to name a few. Yet he has remained relatively anonymous, at least compared to the actors who've become stars on his show. Maybe tonight's two hour star-studded special will change all that.
Certainly fans are chomping at the bit to see the cast of Friends Back together. Especially LeBlanc. I know he's had his struggles over the years, trying to find his footing. Does anybody else remember the spin-off Joey? When he played Joey sans Chandler Bing on NBC and we were all sort of mad at him because we wanted the real deal back? Even LeBlanc admits the vehemently panned show was bound for failure. "In Friends I was sharing a 22-minute episode with six other characters," LeBlanc told Radio Times last year. "In Joey the script was all me. It was a lot of responsibility."
After two seasons, Joey was cancelled in 2006 and we all worried LeBlanc would scuttle off into a life of obscurity, comforted only by his oodles of money, good looks and worldwide fame as Joey Tribbiani. (One more little aside here; do you think fans send him pizza just about all the time? Remember how much Joey loved his pizza? I hope they do.)
We needn't have worried. In 2011 LeBlanc made a terrifically smart career move. He played himself in Episodes, a British-American show created by David Crane and Jeffrey Klarik. Crane, incidentally, was one of the co-creators of Friends. Episodes premiered on Showtime in January of 2011 and has been a critical success ever since. LeBlanc even went on to win a Golden Globe for Best Actor in 2013 and has been nominated for four Primetime Emmys. The show is now filming in London, UK for its fifth season.
Actually, LeBlanc has become something of a specialized hit in the UK. It was just announced this month that he would be the new host of the BBC hit Top Gear.
The show about cars and such has been a huge hit overseas since 2002, and sure to see even more success with LeBlanc at the helm. Looking finer than ever... sorry.
Which brings me to the good news, gals. LeBlanc is single. That's right, he has been divorced from model Melissa McKnight since 2006 (which means he's had a whole decade to grow as a person) and was dating actress Andrea Anders until 2015.
I hope someone takes care of him tonight. After all, Matthew Perry (AKA Joey's BFF Chandler Bing) won't be there to comfort him as he is in London doing rehearsals for his new play, The End of Longing. And speaking of longing... go watch the show — what are you waiting for?