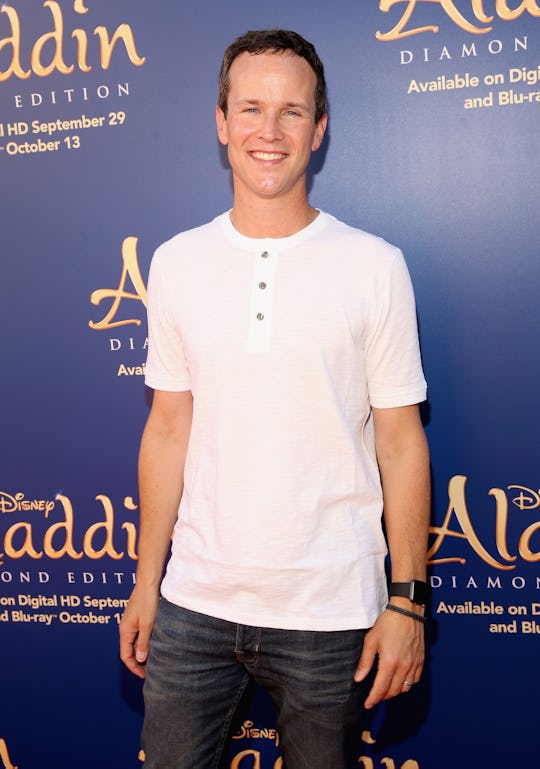 Jesse Grant/Getty Images Entertainment/Getty Images
What Did Scott Weinger Do After 'Full House'? He's Taken On A Few More Memorable Characters
Let's face it, we all wanted a boyfriend like Steve Hale. With his glorious mullet and letter man jacket, ready smile and adorably massive appetite, who wouldn't want their very own Steve Hale? When he and D.J. broke up in season seven, a little piece of all of us died. And then when he came back to take her to prom in the series finale? Sigh. So what did Scott Weinger do after Full House?
Weinger's recurring role on Full House opened up a "whole new world" for the actor. For those of you who don't know, he voiced the main character in Disney's Aladdin (1992) and therefore that joke about a whole new world made complete sense don't deny it. Since those days — and after appearing in four seasons of Full House (50 episodes in total) — Weinger has gone on to write and produce for such television shows as ABC's Blackish, The Muppets, and Galavant. He continues to act as well, guest-starring in ABC's Scrubs and the WB's What I Like About You. He also reprised his voice-over role as Aladdin (which he first played at the age of 15) in two more straight-to-dvd sequels, Aladdin and the King of Thieves and The Return of Jafar.
But the most exciting news about Weinger? He's coming back as Steve for Fuller House, the new Netflix reboot that premiers on Feb. 26. (yes, that's correct — it's starting in this actual month!). The basic gist of the new show? D.J., played by Candace Cameron Bure, moves back into the old Tanner digs as a widowed mother of three sons. And while I don't have the inside scoop on how things turn out, here is what I hope happens: Steve swoops in to save the day, helps D.J. raise her children, and gives good old Kimmy Gibbler the well-intentioned gears. Please, please let this happen, Fuller House peeps. Good things will happen if you bring them back together.
Whatever happens with Steve, one thing is certain; Weinger looks happy to be back.
And I, for one, am happy to see yet another child star who seems relatively normal. I'm going to go out on a limb here and even call him successful. What with his writing gig (for The Muppets on ABC, no less, which means he gets personal time with Miss Piggy, my spirit animal and fashion icon) and his role on this sure-to-be-a-hit reboot of Full House, life is looking pretty sweet for Weinger.
But if he doesn't treat D.J. right, I swear to God....