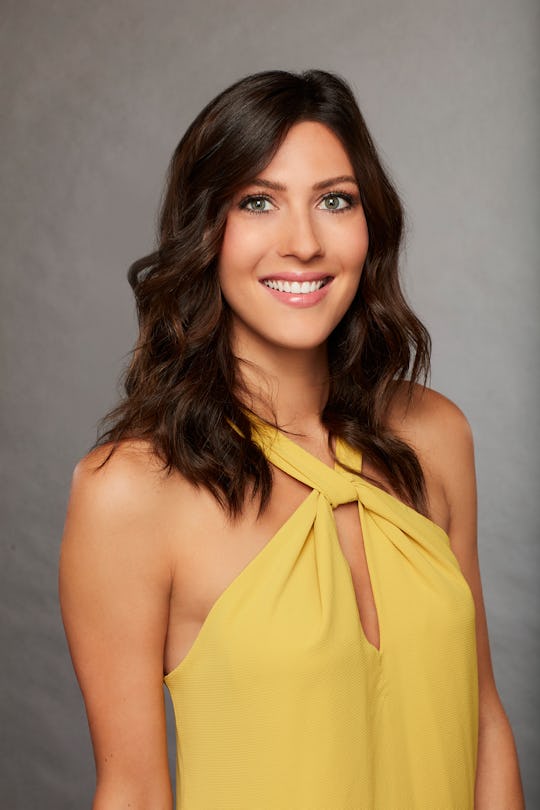 Craig Sjodin/ABC
Everything 'Bachelor' Fans Need To Know About Becca's Ex
Fantasy suite dates on The Bachelor are usually dramatic, but this time an ex showed up to make it even more intense. But since we know so little about him, what does Becca's ex-boyfriend do outside of Bachelor intrusions? Ross, who Becca was with for years, actually showed up in Peru where Arie was filming the fantasy suite dates with the remaining three contestants.
Before all this happened, Becca had a pretty idyllic fantasy suite date... well, according to them. A glamping date where my partner and I sleep in a tent all night seems like an absolute nightmare, but they seemed to love it. Regardless, Becca woke up the next morning feeling like she was ready to marry Arie. Both of them confessed their love for each other, so they're definitely on the same page.
As what happens in Bachelor Nation, though, nothing can be perfect. Soon after Becca was in bliss, her ex-boyfriend Ross showed up to Arie's door. Arie thought he was the hotel staff (in the sickest burn Arie's probably given in his life), and was pissed that Ross had the gall to show up there. Becca had talked about her ex to Arie, and about their unhealthy relationship, so the fact that he actually showed up was a shock.
Becca's ex-boyfriend's full name is Ross Jirgl. He's from Wisconsin and studied at Minnesota State University. According to Panda Gossip, Becca and Ross met at college — though Becca also attended Minnesota State University, so that makes sense. She and Ross were in a relationship for years. Becca's dad tragically passed away in 2010, and she was with Ross through that. He apparently helped her grieve, which is partly why she stayed together with him.
According to his LinkedIn, Ross is a Sports Performing Coach at Stanford University, and has been since March of 2017. When he graduated from MSU, he received his graduate degree from Indiana State University. Prior to Stanford, he was the Assistant Strength and Conditioning Coach at the University of South Alabama, and the Head Strength and Conditioning Coach at UW-Green Bay before that. So, yeah, he's very into sports and coaching.
Ross showed up to Peru to propose to Becca. He said that he didn't realize that The Bachelor ends with a proposal (I'm sorry, but has Ross been living under a rock?), so he wanted to "get back his girl." Ross seemed to have delusions of grandeur, because Becca was not interested in him at all. She shut him down, saying that when they were together she "realized [she] didn't know who [he was]," and even called their relationship "so damn unhealthy." She assured Ross, "I don't wanna go back to that."
To his credit, Ross backed out after that. He said he didn't come to Peru to convince her to marry him; he thought she was interested in rekindling their relationship. What made him spend the money for that plane ticket to get that answer (or did ABC pay for it? Hmm...), I'll never know. Regardless, it happened, but Ross went out with a blaze of glory.
Ross' presence definitely jarred both Becca and Arie — which is completely understandable. I can't remember an ex showing up at that point in the competition, in another country no less. It seems that Arie and Becca's relationship will move forward despite it, though. Maybe it'll actually be stronger because of Ross' interjection. It may have proven to Becca, and to Arie, how over Ross she is. For now, though, Bachelor Nation will have to watch their relationship unfold on the show.
Check out Romper's new video series, Romper's Doula Diaries:
Watch full episodes of Romper's Doula Diaries on Facebook Watch.